Perspectives
Delivering value is an important part of why we are with Shulman Rogers. From time to time we would like to share how we have made a difference for our clients, our community and the legal profession.
AMANDA GILBERT: CONFLICT RESOLUTION THROUGH CREATIVE PROBLEM-SOLVING
As the President of the D.C. Academy of Collaborative Professionals, Amanda Gilbert helps to educate others about the Collaborative Process, an out-of-court conflict resolution process in which the participants focus their efforts on reaching a mutually agreeable resolution.
"Even when we are not formally engaged in the Collaborative Process, there are many opportunities to use the tools from the Collaborative toolbox to advance my client's cases and reach resolution without significant court intervention. The Collaborative Process really promotes creative problem-solving, which is beneficial for clients in all stages of their family matters." Amanda recently sat down for a Q&A session to share more about the Collaborative Process and how she helps couples and families facing conflicts make the best decisions for themselves and their family as they move into the next stage of their relationship. Read the full Q&A with Amanda here.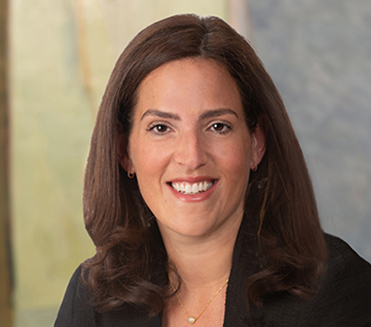 MERRY CAMPBELL: A TRUE ALLY DURING TROUBLED TIMES
The COVID-19 pandemic brought about tremendous uncertainty for everyone and immediate, pressing questions for Merry Campbell's clients. With almost no warning or time to prepare, employers had to deal with massive fluctuations in economic situations and changes in the way they needed to approach the health and safety of their employees and businesses.
"Merry saw us through all of the changes COVID brought…and she helped us every step of the way. She made sure the organization was protected. She gives you the tools to keep your company safe." – Ebony Clark Merry was a true ally during these difficult times. She worked with her team to deliver timely Legal Alerts, and through her regular counseling practice, webinars and zoom calls, she provided practical advice on the existing and new legal challenges to workforce decisions brought on by the pandemic. She was able to focus clients on essential concerns and to provide peace of mind that they had considered all options and obligations before taking action. COVID-19 has changed us all. Merry rose to the challenge…and continues to find new ways to deliver value for her clients.