Criminal Defense Law Firm for Maryland, Virginia and Washington, D.C.
The attorneys in the Criminal Defense Practice Group at Shulman Rogers understand that sometimes individuals find themselves in situations that may adversely impact them and their families.  If you are under investigation for criminal activity or have been charged with a crime or violation of traffic laws, you need an attorney with extensive experience in handling these matters who can provide skilled and discreet representation.  
The decision to hire an attorney is not an easy one, but it is a necessity.  The attorneys at Shulman Rogers provide effective representation at every stage of the proceedings. We ensure that you fully understand the legal process, know your options and rights and have all questions about your case answered completely and thoroughly.
Understanding how law enforcement and prosecutors investigate, evaluate and try cases is vital to successfully defending you against criminal allegations. We represent adults and juveniles who have been charged with simple misdemeanors to serious felonies in state and federal courts throughout the Washington, D.C. metropolitan area. 
We regularly represent individuals charged with or under investigation for:      
Driving Under the Influence
Traffic Offenses
Domestic Violence/Peace Orders/Protective Orders
Assault and Battery
Student Disciplinary Matters
Theft
Underage Possession of Alcohol
Possession/Distribution of Controlled Dangerous Substances
Homicide/Manslaughter by Motor Vehicle
Sex Offenses
Attorneys in the Shulman Rogers Criminal Law Practice Group include former Department of Justice attorneys as well as federal and state prosecutors who are familiar with the prosecutor's offices in the jurisdictions we serve. Our reputation in the legal community has enabled us to retain a significant amount of credibility with prosecutor's offices throughout the Maryland, Virginia and Washington, D.C. area.  
In addition to representation before the state and federal courts, we also represent clients before administrative agencies.  For example, if your driving privileges are subject to suspension or revocation, we also routinely represent clients before the Motor Vehicle Administration.
Schedule a consultation with our team by calling or contacting our office today.
Recognition
Paul Chung
Executive Committee, BAMC (2016-Present)
Trial Courts Judicial Nominating Commission District 11 – Montgomery County (2010-2015)
Co-Chair, Personal Injury Section, Bar Association of Montgomery County, Maryland (2007-2016)
Montgomery County Bar Foundation, Bar Leader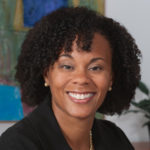 Courtney Schaefer
Assistant Attorney General's Award for Distinguished Service, 2014
Wapner, Newman & Wigrizer Award for Special Promise in Civil Trial Advocacy, 2007
Women's White Collar Defense Association, Member