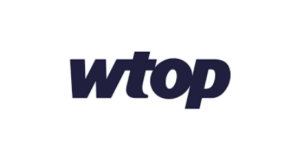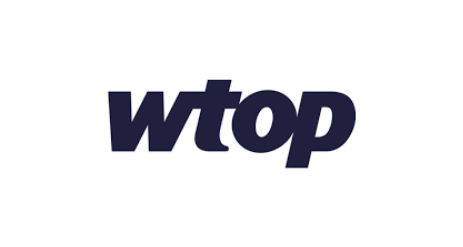 When Lita Rosario-Richardson was a teenager, she attended the famed Elma Lewis School of Fine Arts in Boston — spending her afternoons studying music theory, taking piano lessons, designing costumes and practicing ballet, African and modern dance. In ways she couldn't comprehend then, she was building a foundation for her future.
"I wasn't particularly artistic. But I loved the arts," said Rosario-Richardson, who now leads the entertainment practice at Shulman Rogers law firm.
That love ultimately brought her back to entertainment after starting down a path toward journalism with a bachelor's in communications from Howard University. She followed that up with a law degree from Howard's School of Law, early work in securities and investment law in New York City, and then a job at the Securities and Exchange Commission in Washington.
But then, things took a turn. It just so happens that one of her Howard roommates was Crystal Waters. Yes, that Crystal Waters. "She called and told me she was offered a recording contract, and she needed a lawyer to help negotiate the contract for her."
The album included the hit "Gypsy," and it went platinum. The work on that contract for Waters kicked off Rosario-Richardson's entertainment law career, and she never looked back. She has since counseled and helped numerous singers and songwriters. Think SisQó, Missy Elliott, Mr. Cheeks, Das EFX, Big Pun and Peaches & Herb, to name just a few.
"Even the communications and journalism ended up being very helpful to me in entertainment law. It feels like everything ended up fitting together: my corporate law background and my knowledge of contracts — sophisticated contracts —because recording contracts, in particular music and film contracts, are actually very sophisticated contracts," said Rosario-Richardson, whose specialty lies in entertainment contracts as well as helping artists with copyright issues and recapturing ownership of their work.
"These companies use major law firms to draft contracts that sometimes kids are signing, and they're presented with these sophisticated contracts that can affect their entire careers."
Hip hop celebrates the big 5-0
With her knowledge of entertainment law, involvement with numerous Black musical artists, work with the Recording Academy's D.C. chapter and leadership of the Hip Hop Caucus' Education Fund , Rosario-Richardson shared her thoughts with WTOP about what resonates for her as hip hop music marks its 50th anniversary.
Hip hop's birthday, August 11, kicks off a year of events to celebrate the Black American music genre, widely attributed to DJ Kool Herc, who launched hip hop with MC Coke La Rock during a backyard back-to-school party for Herc's sister in New York City's South Bronx. Hip hop mixes DJing, spoken word and rapping, break dancing and graffiti.
During her years working with Black musical artists, Rosario-Richardson has seen the hip hop genre inspire and drive change as a cultural phenomenon. It has even inspired her to help fight for and gain rights for artists, she said.
The genre is about more than music, having always had a focus on justice and change, Rosario-Richardson said. And though there will be much looking back over the course of the coming year as the world celebrates hip hop's lasting impact, she's looking ahead to what's possible next.
What's on the horizon for hip hop in the next 50 years?
"Hip hop is going to continue culturally, in the media and in the arts, to have an impact," she said. "But what I'm hopeful for is that the creators of hip hop in the future have a better opportunity to own their work and to control the income from rights and to really be properly compensated for it."
There's long been a history of songwriters receiving more compensation than artists.
"Now, there's the American Music Fairness Act pending. It would allow recording artists to be paid when their music is played on broadcast radio, which right now they're not — only the songwriters are paid," Rosario-Richardson said. "We're hoping that can pass and provide significant income for the artists themselves, which is well deserved in the United States. It is one of the only major industrialized countries that does not pay that money to artists."
She also is hopeful that the future will create opportunities for more women to enter the industry in roles other than as performers.
"You virtually see no women as producers. You see songwriting, but their songwriting credit is usually lyrics — not the musical composition. And it's not that women don't compose music. It's just that for some reason, we're not properly represented," Rosario-Richardson said.
The ability for women to become more prominent across the entertainment industry will be more possible going forward because hip hop and digital technologies have continued to erode the power of the studio system, she pointed out.
"Studios are no longer relevant because you don't need a studio to make commercial-quality music anymore," she said. "You can do it all digitally."
At first, hip hop artists took dual record players and, through "scratching," turned them into instruments. They also used looping to digitally layer the same pieces of music over and over, while incorporating in other elements, to create the musical beds for songs. Over time, they have used other digital accessories — for instance, the talk box, which uses mouth sounds to affect an instrument's output — to propel the hip hop sound forward alongside the growth of rap from spoken word.
None of that is going to stop, Rosario-Richardson said.
"Now, we have artificial intelligence, and we have no idea where AI is going to take us, particularly with hip hop. I know there are people out there experimenting now. We'll see where it goes. A lot of the success of hip hop or the development of hip hop lives side by side with this digital revolution that we've gone through — because it wouldn't have been possible without it."
Hip hop's role in the birth of athleisure
"Hip hop culture literally affected our clothing," says Lita Rosario-Richarson.
The clothing of hip hop culture has moved into corporate boardrooms and into law firms, she pointed out. It truly inspired athleisure dressing — wearing athletic-inspired clothes outside a gym or sports setting.
"It started changing the way that people feel about how they have to dress every day," Rosario-Richardson said. "Most law firms now don't require you to wear a suit every day. It started with casual Fridays, where you could come to work in something casual. And now today, it's casual everyday unless you have to go to court or you have something to do."
Across industries, a more relaxed style of dressing has become the norm.
"Hip Hop influenced that with the hoodies, the sweat suits and the different types of t-shirts with logos on them," Rosario-Richardson said.
"It moved all across the world. And now we have hip hop music in all languages. Hip hop is a very fully developed genre of music. But it crosses genres too because the musical bed of hip hop can be any genre of music. It can be country. It can be jazz. It can be pop. It can be anything."