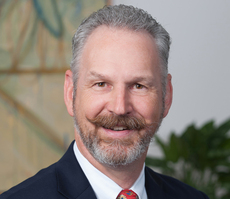 Hadrian N. Hatfield
12505 Park Potomac Avenue
6th Floor
Potomac, MD 20854
Hadrian N. Hatfield represents clients who want creative, informed, and thoughtful solutions to complex family law problems. His in-depth knowledge and extensive experience ranges from cases with high-stakes and strong emotions to interstate and international situations. Mr. Hatfield is fluent in French and has worked on international law issues at the U.S. Department of State. Local and overseas clients often consult him on international family law matters such as:
International Pre-Nuptial Agreements;
Divorce litigation in two countries at the same time;
Foreign located marital assets;
International alimony and child support issues; and
Custody and visitation rights in international relocation or parental child abduction situations.
He is hands-on involved in crafting settlements, trying cases, and arguing appeals in the courts of Maryland and the District of Columbia. His ability and effectiveness have been recognized by an AV rating from Martindale Hubbell, Fellowships in the American Academy of Matrimonial Lawyers (AAML) and in the International Academy of Family Lawyers (IAFL), and repeated inclusion among the top family law practitioners by Washingtonian Magazine, Super Lawyers and Best Lawyers.
Mr. Hatfield represents many clients who are in mediation, and is himself an accomplished mediator. He has made private mediation part of his practice for over fifteen years, including mediation of international divorce and Hague Convention issues. Mr. Hatfield participated in the pilot ABA International Family Mediation training in 2013. He is also a member of the Maryland Program for Mediator Excellence (MPME), the Maryland Council for Dispute Resolution (MCDR), and a founding member of the Collaborative Divorce Association, Inc. in Montgomery County, Maryland.
Mr. Hatfield has written articles for publication in French and in English on a variety of family law topics, including international aspects of divorce. He also is an adjunct professor at The University of Baltimore School of Law teaching Financial Foundations for Family Lawyers in the Post-J.D. Certificate in Family Law program. In addition, he regularly teaches continuing legal education on a variety of topics to a national audience of family law attorneys, and for the Maryland State, District of Columbia, and Montgomery County Bar Associations.
REPRESENTATIVE MATTERS
International Pre-Nuptial Agreements
Negotiation of a pre-nuptial agreement with international applicability for a Turkish heiress and her American groom
Successful defense of a pre-nuptial agreement in divorce trial between Canadian husband and African country wife
Frequent advising of clients on the enforceability of civil code country matrimonial property regime marriage contracts in U.S. divorce proceedings
Divorce litigation in two countries at the same time
Challenge of court jurisdiction on financial issues in divorce based on argument French business owner husband never was domiciled in U.S.
Negotiation of financial settlement agreement for international banker after wife returned to live in Brazil
Negotiation with U.S. and French counsel of settlement involving division of assets in U.S. and France, including rental apartment in Paris
Successful divorce of Taiwanese businessman unable to obtain divorce in home country
Collaborative divorce representation of French husband in case involving divorce, alimony, property, and child custody and support laws of U.S., France, and UK, including coordination of advice from foreign lawyers
Advising diplomats and their spouses on choice of country in which to divorce between U.S. and Australia; U.S. and France; U.S. and Canada; U.S. and Caribbean countries, and on the consequences of diplomatic immunity in divorce
Foreign located marital assets
Successful trial argument resulting in alimony award to compensate for marital share of husband's foreign pension located outside reach of U.S. court
Mediation of divorce for couple with real property interests in Ethiopia
Successful negotiation of divorce with property division between Iranian nationals living in U.S. who owned commercial assets still in Iran
Multiple cases involving division of International Organization pension benefits
International alimony and child support issues
Advising U.S. citizen payor on tax consequences and risks of alimony paid to non-U.S. resident spouse
Negotiation of child support paid in France for children of international organization executive and consulting company owner spouse living in both U.S. and France
Advice on modifiability of foreign alimony and child support orders after relocation of spouses to U.S.
Advising U.S. citizens on consequences and options for addressing child support proceedings started against them in foreign courts
Custody and visitation rights in international relocation or parental child abduction situations
Expert witness in case where client sought to prevent travel of ex-spouse with children to China
Trial preparation and successful settlement of custody issues following return to Maryland of child who former spouse had abducted to a Hague Convention country
Representation of father in obtaining custody rights to children abducted to District of Columbia from African country
Mediation of settlement terms for return of child, future parenting schedule and decision making rules in Hague Convention cases
Trial representation of Brazilian television personality seeking to relocate with children to Brazil for work reasons
Expert witness testimony on Maryland custody laws in Quebec Province court hearing
News
Publications
Events
Seminars & Speaking Engagements
Presention on Divorce in America, Université du Littoral Côte d'Opale (ULCO), Boulogne-sur-Mer, France, September 2015
Destination Divorces: Where to go to call it quits?, International Bar Association Annual Conference, Vienne, Austria, October 6, 2015
Money, Taxes and International Divorce: The Good, The Bad, and The Ugly, The International Family Symposium, sponsored by Montgomery County Bar Association and D.C. Bar Association Family Law Sections, Rockville, MD, January 30, 2015
Hide the Baby - International Relocation and Child Abduction Issues, AAML Maryland Chapter, Eighteenth Annual Symposium on Family Law, Ellicott City, MD, November 11, 2013
International Mediation: What Makes It Different?, ABA Section of Dispute Resolution, 2013 Spring Conference, Chicago, IL, April 4, 2013
International Mediation: Logistics, Language, Cultural Dynamics, and Foreign Law, MSBA Annual Meeting, Ocean City, MD, June 14, 2012
The Spy Who Loved Me: When Divorce and Social Media Collide, BAMC Law Day Conference, Rockville, MD, May 18, 2012
Hot Tips/Topics in Family Law - The Do's and Don'ts of Pre-Nuptial Agreements, Maryland State Bar Association., Annapolis, MD, March 2, 2012
French American Legal Forum - What's New in France - U.S. Family Law, Potomac, MD, February 16, 2012
Pre-Marriage and Post Marriage...from Pre-Nuptials to Divorce Planning and Considerations, Society of Financial Service Professionals, National Chapter, Winter Meeting, January 18, 2012
Divorce Tax Workshop, Maryland State Bar Association, December 8, 2011
International Abduction/Relocation, Bar Association of Montgomery County, MD, November 29, 2011
Cross Border Disputes: Mediating International Custody, Relocation and Child Abduction, American Bar Association, ADR Section, Spring 2011 CLE Conference, Denver, CO, April 13, 2011
Cross Border Disputes: Mediating International Custody, Relocation and Parental Kidnapping, MACRO Convention, December 10, 2010
Tax Planning for Separation and Divorce, American Association of Attorney - CPA Fall Meeting, Chicago, IL, November 5, 2010
Hide the Baby - Jurisdiction in Parental Kidnapping Cases, Bar Association of Montgomery County, Maryland, Family Law Section, April 15, 2010