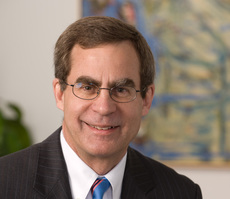 Timothy Dugan
12505 Park Potomac Avenue
6th Floor
Potomac, MD 20854
Tim Dugan's national and local developer clients rely on him to navigate their mixed-use, commercial, residential, retail and industrial projects through the often complicated and lengthy zoning, land use and subdivision processes. Tim represents clients most frequently in Montgomery County, the City of Rockville and the City of Gaithersburg, although he works in many other suburban Maryland jurisdictions.
Tim is known for diplomatically pressing for prompt and fair governmental determinations and for collaborating with other development team members to keep projects on schedule. As an experienced land use and real estate attorney for over 30 years, Tim is accustomed to negotiating a variety of agreements necessary to implement his clients' entitlements. As a member of the Firm's real estate transaction team, he negotiates entitlement related issues in land and developed property transactions. Tim has represented his clients in appellate litigation before the Maryland appellate and circuit courts and is a member of the Firm's litigation entitlement team.
Tim has chaired the Firm's Zoning and Land Use Practice Group for the past 17 years and serves or has served on a variety of Maryland and local zoning and land use related committees and panels. He served on the Maryland State Highway Administration's Land Use Expert Panel for the Intercounty Connector (ICC). He was a member of the Maryland-National Capital Park and Planning Commission's (M-NCPPC) Transportation Policy Task Force. He is a Board member of the Friends of White Flint, the Western Montgomery County Citizens Advisory Board and the Greater Bethesda Chamber of Commerce. He also serves on the Urban Land Institute Washington Case Studies Committee and serves as the Chair of the Advanced Real Property Institute Program Committee and Chair of the Land Use Institute of the Maryland State Bar Association.
Tim is licensed in Maryland, Virginia and the District of Columbia.
News
Events
Case Studies
Professional & Community Affiliations
Greater Bethesda Chamber of Commerce Board of Directors
Maryland State Bar Association, Real Property Section, Chair of the Advanced Real Property Institute, Chair of the Land Use Institute Symposium
Friends of White Flint Board of Directors, Chair of the Business Representatives
Western Montgomery County Citizens Advisory Board
President, The Society of the Friendly Sons of St. Patrick of Washington, D.C.
Urban Land Institute Case Studies Committee
Suburban Maryland Transportation Alliance
Montgomery County Chamber of Commerce
Leadership Montgomery
Montgomery County Chapter of the Maryland Building Industry Association (Life Director)
National Association of Industrial and Office Properties
Georgetown Preparatory School Alumni Association
University of North Carolina at Chapel Hill Alumni Association
William and Mary Law School Alumni Association
Georgetown University Alumni Association