Maryland and DC Attorneys for Antitrust and Trade Regulation
Businesses large and small are facing increased scrutiny in regards to antitrust, competition and pricing issues.  Our attorneys have significant experience in all matters related to antitrust, both counseling and defending associations, businesses and individuals on federal and state antitrust issues. 
We offer both internal assessments and training to confirm current and assure continuing, future compliance with state and federal laws and regulations.  If the need arises, our attorneys can also provide cost-effective representation in civil litigation and other adversarial proceedings with state and local regulators and administrative agencies.
Counseling
Our primary objective is to advise our clients on ways to minimize the risks of running afoul of federal and state antitrust laws.  We work with our clients in principally two ways in an effort to achieve this goal.
We conduct internal assessments through interviews and document reviews, followed by a thorough legal analysis to identify areas of possible exposure to applicable provisions of the Sherman Antitrust Act, Clayton Antitrust Act, Robinson-Patman Act and other applicable federal and state laws governing restraints of trade.  We focus on activities that might raise concerns on a variety of issues, including tying arrangements, full-line forcing, vertical and horizontal price fixing, price discrimination, distribution issues, resale price maintenance, questionable marketing practices and other potentially anti-competitive arrangements.  Following a comprehensive review, we have developed detailed plans aimed at ensuring best practices for minimizing the risk of investigation by regulators and of being sued.
Our training programs, provided to associations and other businesses, help educate management, and more importantly, sensitize them to the myriad of potential anti-competitive arrangements and actions from which they, or their members, need to avoid or immediately disassociate themselves to prevent potential litigation.
For clients entertaining a possible merger or acquisition, we have advised on the possible antitrust implications and ways to ensure a smooth transaction with minimal government interference.  Where applicable, we have prepared Hart-Scott-Rodino filings related to planned M&A activity.
Litigation and Other Adversarial Proceedings
We have successfully defended businesses, associations and other organizations who have been sued on a variety of legal theories based on alleged violations of federal and state antitrust laws.
We also have experience successfully representing businesses, associations and other organizations who have been on the receiving end of civil investigative demands, second requests and other formal requests by the United States Justice Department, Federal Trade Commission, and state regulators seeking information relating to an investigation of alleged antitrust concerns.
Related Attorneys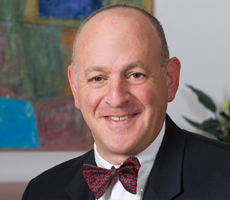 Andrew M. Friedman
Shareholder
View Bio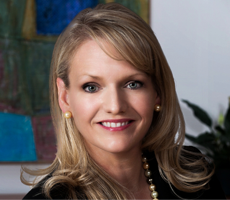 Lane Hornfeck
Of Counsel
View Bio