News
Tim Dugan moderates the Urban Land Institute's Brightview West End Case Study Panel
April 3, 2018
On Tuesday, April 3, 2018, Shulman Rogers' Land Use and Zoning Chair Tim Dugan moderated a panel discussion concerning Brightview West End, a mixed-use senior living residence, just opening in the Rockville Town Center's Phase II within ¼ mile from the Rockville Metro Station.   At the street level, it offers (to the public and its residents)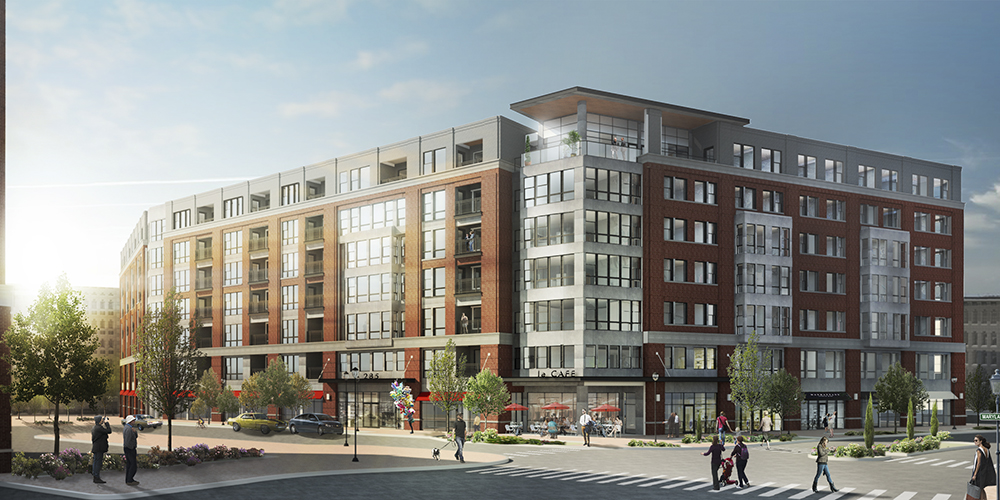 a fitness center, café, salon, full-service restaurant and community meeting room.  On the upper floors, Brightview West End offers luxury and affordable senior housing apartments for independent senior living.  Assisted living and memory care apartments are also provided.  
Brightview West End has 198 apartments including studio, one- and two-bedroom homes. The 116 Independent Living apartments have fully-equipped kitchens and in-apartment washers and dryers. There are 15 Moderately Priced Independent Living apartments, which provide reduced monthly fees pursuant to special legislation originally enacted for Brightview West End. Brightview provides 82 Assisted Living and Memory Care apartments.  
The panelists were:
Andrew Teeters, Senior Vice President, Brightview Senior Living
Tim Dugan, Land Use Attorney, Shulman Rogers (And Moderator)
Keval Thakkar, Architect and Senior Associate, Hord Coplan Macht
Kevin Johnson, Civil Engineer and Planner, President, JBA, Inc.
The panel discussed:
Welcoming residents living in the moderately priced dwelling apartments with an affordable indivisible package of "sticks and bricks" rent, amenities and services, all for a single monthly fee
Navigating the City's parking waiver process for shared parking and valet with the adjacent Bank of America retail/office property (including demolishing and rebuilding the underground parking connection)
Obtaining a Brownfields property tax credit
Phasing future roadway, streetscape, etc. grades and improvement with existing (and yet to be redeveloped) adjacent projects
Negotiating City waivers to fit utilities into an urban space versus the typical suburban setting
Sharing access with the surrounding projects
Obtaining rights of way/easements from neighbors for the Maryland Avenue extension to Dawson Avenue
Managing the entitlement process with the private contractual deadlines