Residential Real Estate Settlements
Maryland-Based Residential Real Estate Law Firm
The Residential Settlement Practice Group provides you with skilled, experienced and reassuring assistance through the entire settlement process. Our settlement team understands that purchasing and refinancing a home are the largest financial transactions most people are ever involved in. We are here to help before, during and after closing.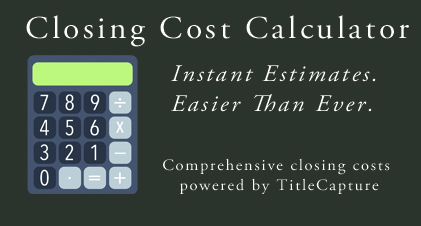 Our settlement attorneys include Fellows of the American College of Real Estate Lawyers, past and present Chairs of the Bar Association of Montgomery County's Real Estate Section, and some of the most experienced real estate attorneys in the area. Our settlement paralegals are also among the most highly regarded settlement professionals in the area. Shulman Rogers is an agent for Fidelity National Title Group and First American Title Insurance Company. Our settlement attorneys and paralegals are licensed title producers in Maryland, the District of Columbia and Virginia.

In addition to the residential title services listed above, we also represent parties (including buyers, sellers, real estate brokers, and title agents) in disputes arising out of real estate transactions. These representations encompass contract defaults, commission disputes, and regulatory and ethical compliance.
---
OUR SERVICES
Ensuring that the terms of the contract or loan commitment are followed and accurately reflected in the final settlement documents.
Researching the land records and reviewing the property title to be certain all liens, mortgages, judgments, and other legal matters are properly addressed prior to settlement.
Reviewing the survey to be certain any encroachments, easements or other survey matters are properly addressed prior to settlement.
Acting as escrow agent and making sure that all of the money being distributed in the transaction is properly allocated.
Preparing the deed, ALTA Settlement Statement and other settlement documents.
Supervising the execution of the settlement documents and conducting the closing.
Recording documents in the land records necessary to transfer the property.
Acting as a title insurance agent, issuing title insurance to owners and lenders.
---
WHAT IS TITLE INSURANCE?
Title is your ownership rights to your property; title insurance is a policy that protects your investment and your property rights.
There are two types of title insurance: owner's policies and lender's policies. An owner's policy is purchased by you, the homebuyer, and while it's optional, it is the best way to protect your interests. It protects you, your trustees, your inheritors and your beneficiaries. A lender's policy is paid for by you and is almost always required by the lender. It protects the lender's interest.
A home is one of the largest investments you will make in your life. Owner's title insurance protects your property from legal claims, a one-time fee that covers your and your heirs. Under the policy, you are protected against any unforeseeable errors in the title, including forgery, fraud and human error.
The American Land Title Association's Home Closing 101 provides additional resources to explain the closing process from start to finish.
---
RESIDENTIAL REAL ESTATE UPDATES
January 26, 2018: Did you know that GCAAR will be releasing new and revised forms on February 1, 2018?
January 12, 2018: Did you know that Maryland has new smoke alarm laws as of January 1, 2018?
January 5, 2018: Did you know that a Maryland settlement agent providing a free home warranty may be illegally rebating title insurance?
August 18, 2017: Did you know that Real Estate Continuing Education courses at Shulman Rogers start again on September 6th?
August 11, 2017: Did you know that wire fraud made the news again this week?
August 4, 2017: Did you know that everyone is talking about wire fraud? You should be too!
May 19, 2017: Did you know about Front Foot Benefit Charges?
April 28, 2017: Did you know that Ocwen Financial Corporation is in trouble with the CFPB?
April 14, 2017: Did you know Montgomery County passed a new Landlord-Tenant Law?
March 10, 2017: Did you know about Maryland Withholding Requirements?
Past Alerts & Publications are available here.
EVENTS
News