Distributed Antenna Systems (DAS)
Shulman Rogers is uniquely qualified to assist clients with regard to their implementation of Distributed Antenna Systems (DAS). The Firm's expertise stems from a pool of attorneys with experience on all matters relevant to DAS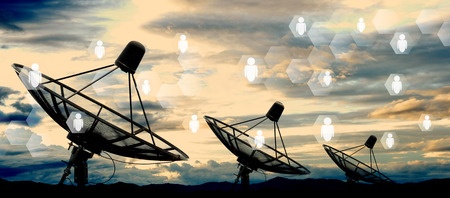 implementation, including radio propagation, leasing and Leadership in Energy and Environmental Design (LEED) compliance. As counsel to DAS manufacturers, DAS implementation companies, and municipalities implementing DAS and LEED requirements, Shulman Rogers is able to bring knowledge and experience to all of the technical issues involved in DAS implementation.
Further, the work of the Firm in its representation of landlords, tenants, investors, management companies and real estate brokers, in all aspects of leasing, enables the Firm to assist on any DAS issues that arise. Firm personnel working on DAS or tower leasing issues include Alan Tilles, Chair of the Firm's Telecommunications Group, who has extensive experience in the radio propagation area of wireless radio regulation. Mr. Tilles' representation includes tower owners, tower lease holders and manufacturers of antennas and antenna systems. Further, as counsel to a variety of municipalities, Mr. Tilles has had experience with various municipal ordinances requiring in-building coverage for public safety users. Mr. Tilles has also served as counsel to PCIA—The Wireless Infrastructure Association, since 1984.
Michael Higgs has over 15 years of specialized experience in telecommunications infrastructure matters, representing carriers, site developers, landowners, and municipalities. Mr. Higgs has a keen understanding of the business and regulatory considerations of any telecommunications related transaction, which is vital to the successful implementation of any complex DAS project. Among his accomplishments in the field, Michael negotiated key agreements for the installation of the DAS system at Nationals Park in Washington DC.
In the area of leasing, Doug Hirsch, Chair of the Firm's Leasing/Brokerage Practice Group, brings a crucial element to DAS representation. Mr. Hirsch has extensive experience in land acquisitions, sale and lease-back transactions, construction contracts and financing transactions. As entities seeking to implement DAS often face environmental and political obstacles, collocation within facilities for wireless communication needs is the norm. For a DAS implementation company represented by competent counsel, leasing is a crucial element in a successful venture.
Matthew D. Alegi, Co-Chair of the BAMC Real Property Law Section and a member of the MSBA Real Property Law Section Council, provides key support to the Group in a wide range of real estate issues, including easements, titling of real property, insurance, leasing and financing. In addition to assisting antenna siting providers with real estate issues, Matt has helped owners and carriers address regulatory compliance issues, including helping guide them through transitions in State and local building codes (for example when new TIA standards are adopted), and the affects those transitions have on antenna site construction, repair, and colocation in progress.