Bankruptcy and Creditors' Rights
Bankruptcy and Creditors' Rights Attorneys In Maryland
The Bankruptcy and Creditors Rights Practice Group attorneys represent all parties involved in business reorganization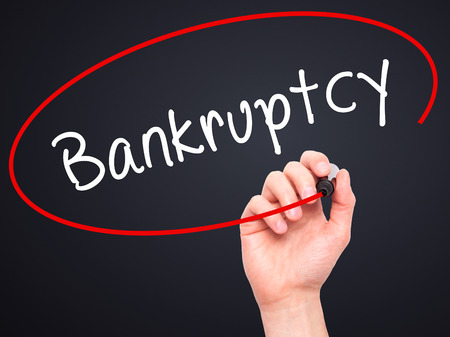 cases as well as complex issues involving litigation. Our clients include debtors, creditors' committees, bankruptcy trustees, secured lenders, landlords and asset purchasers in bankruptcy and federal courts in the DC metropolitan area as well as Texas, California, Pennsylvania, Tennessee, New Mexico, Illinois, Indiana, New York and Delaware.
The Group is supported by and able to draw upon the skills of other attorneys of the Firm in the areas of corporate and securities law, tax, real estate, telecommunications, intellectual property and employment law, as well as attorneys from the Firm's well-recognized Commercial Litigation Department with respect to complex bankruptcy litigation matters. The Group regularly represents both borrowers and lenders alike in all sorts of debt restructures and workouts.
We have an established reputation as the "go-to" lawyers for judges, bankruptcy trustees, receivers and other bankruptcy attorneys. Our attorneys are often requested to act as general counsel or special counsel to trustees, and we receive appointments as trustees, examiners and mediators by local Bankruptcy Courts in Maryland and the District of Columbia. Additionally, we serve as debtors' counsel in complex Chapter 11 proceedings, including retail and manufacturing chains. As part of the Firm's foreclosure practice, members of the Group assist clients with the eviction of commercial enterprises and individuals from real property subject to foreclosure proceedings.
Our clients represent a wide range of industries, including:
Defense contractors
High tech
Furniture
Financial services
Health care
Telecommunications
Real estate
Retail
Wholesale
Restaurants
Representative Cases:
In re: Ashdun Corporation (special counsel for the Chapter 11 Trustee)
In re: Baltimore Emergency Serv., II, LLC (co-counsel for purchaser of assets)
In re: Bond Transfer, Inc. (counsel to unsecured creditors' committee)
In re: Bread and Chocolate, Inc. (counsel for Chapter 11 debtor)
In re: Criimi Mae Management, Inc. (counsel for Chapter 11 debtor)
In re: Cryptek (counsel for Chapter 11 debtor)
In re: Dormia, Inc. (counsel for Chapter 11 debtors)
In re: Elway, Inc. (counsel for purchaser of assets)
In re: Final Analysis, Inc. (counsel for Chapter 7 Trustee)
In re: George Transfer, Inc. (Chapter 11 Plan Trustee)
In re: Hilton Cable, Inc. (counsel for secured lender)
In re: Joanne's Bed & Back Stores, Inc. (counsel for Chapter 11 debtors)
In re: Mastercraft Interiors Ltd. (counsel for Chapter 11 debtor)
In re: Multiconsultant Associates, Inc. (counsel to Receiver)
In re: Pixelligent (counsel for Chapter 11 debtor)
In re: Pocket Communications (Chapter 11 disbursing agent)
In re: Regency Health Care Services, Inc. (counsel for Chapter 11 debtor)
In re: Royal Furniture, Inc. (Chapter 11 Trustee)
In re: Sir Walter Raleigh Inns, Inc. (counsel for Chapter 11 debtor)
In re: S tartec Global Communications Corp. (special counsel to Chapter 11 debtors)
In re: Timothy Dean Restaurant & Bar (counsel to landlord)
In re: United American, Inc. (counsel for unsecured creditors' committee)
In re: USInternetworking, Inc. (counsel for unsecured creditors' committee)
In re: Valley Historic Limited Partnership (counsel for secured creditor)
Publications
News
Events