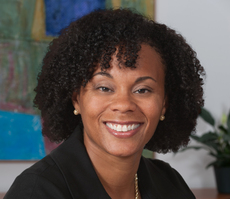 Courtney B. Schaefer
12505 Park Potomac Avenue
6th Floor
Potomac, MD 20854
Clients turn to Courtney Schaefer when they find themselves the potential subject of a government investigation or dealing with government contracts. Courtney successfully represents individuals and businesses in white-collar criminal and related civil enforcement matters and helps them navigate through the national regulatory environment. Courtney also works with government prime and subcontractors to negotiate contracts and resolve disputes. She understands the stressful nature of regulatory hearings and government investigations, and clients appreciate her personable nature. It is her guiding philosophy that the law should be accessible to all, and she strives to help clients thoroughly understand any issues that may arise during a government investigation.
Courtney's experience includes assisting with matters before the Financial Industry Regulatory Authority (FINRA), the Office of the Currency Comptroller (OCC), the Securities Exchange Commission (SEC) and the U.S. Department of Justice (DOJ). She guides clients through federal and state grand jury investigations, as well as investigations by the Federal Bureau of Investigation (FBI), Internal Revenue Service Criminal Investigations (IRS-CID), the Office of Foreign Asset Control (OFAC), Immigration and Customs Enforcement (ICE), the Drug Enforcement Administration (DEA), the Food and Drug Administration (FDA) and the United States Postal Service. She also has defended their interests before corresponding state attorney general investigations.
As a trial attorney in the DOJ and the U.S. Attorney's Office, Courtney prosecuted international and domestic crimes, including domestic violence, human rights abuses and alien smuggling. Her time as a federal prosecutor and federal law clerk in the Eastern District of Virginia has provided Courtney significant insight to the workings of the federal court system.
Courtney earned her J.D. from the University of Pennsylvania Law School and her undergraduate degree from Duke University. She is fluent in Spanish.
News
Publications
Professional & Community Affiliations
Leadership Montgomery, Board Member
Women's White Collar Defense Association, Member
Bar Association of Montgomery County, Member