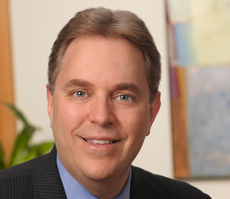 Geoffrey S. Platnick
12505 Park Potomac Avenue
6th Floor
Potomac, MD 20854
"I could not have found a better attorney than Geoffrey Platnick to guide me through the painful and confusing process of my divorce. I also could not have asked for a more successful outcome with my case. Geoff handled every step with both professionalism and sensitivity. He not only provided strategic thinking and sound legal advice, but he also lent a sympathetic ear when I needed it," said a recent client on Martindale-Hubbell, where Geoff has an AV Preeminent Rating, the highest ranking available for an attorney. He is recognized by Bethesda Magazine, AVVO, Best Lawyers, Super Lawyers and scores of clients throughout Maryland and the District of Columbia for his divorce, child custody, alimony and family law experience.
An Intellectual Property attorney recently praised Geoff on Martindale, saying, "I highly recommend Geoff. He and his all-star team assisted me through a difficult divorce and child custody case. Geoff's knowledge and personal relationships really assisted in the positive outcome of my case. Geoff was efficient throughout the case to keep costs reasonable and was helpful in directing me to gather documents and information for effective pleadings and strong strategies in Court. Geoff really went to bat for me and I am very grateful for his services." Geoff knows that the practice of family law requires both a critical understanding of the law and knowledge of the professionals involved in that landscape.
A senior executive with a national media company recalls, "He assured me that at the end of our first meeting, I would have a clear understanding of the process, the gains and risks involved, as well as providing me the plan to get me through this ordeal with my dignity, assets and, most of all, continued access and custody of my children intact. During that initial meeting, I sat with Geoff and another experienced family lawyer for more than two hours and I received exactly what Geoff said he would deliver—a clear plan. However, the best part was he only charged me for the one hour he told me it would cost and not the nearly five hours of lawyer time it took to get me the understanding and comfort level I needed to protect my family and assets." Geoff thoughtfully develops a plan that is tailored to each client's individual objectives.
Another client on Martindale recently described Geoff as "Strategic and Pragmatic." He went on to say, "Geoff has seen plenty of situations and how they play out. Geoff has an expert understanding of the process . . . and does a great job of communicating and letting you know what's going on by including you in his plans and actions."
A banking executive in the DC metropolitan area says, "Geoff is the best of the best. I interviewed several top lawyers for my difficult divorce. Geoff came highly recommended from multiple sources, and I realized why soon after he took my case. Geoff exhibited superior knowledge, had impeccable courtroom presence and took excellent care of me throughout my divorce process. In addition, he truly cares about his clients and works diligently to ensure they receive a great outcome, which I certainly did. I could not have asked for better representation." Geoff cares about each of his clients and achieving their specific goals.
Geoff hits the ground running from the first meeting with a prospective client. One client writing a glowing review on AVVO said, "[w]hen I realized that my divorce was inevitable, I interviewed about 20 attorneys. In talking with them, many seemed angrier than I was . . . When I interviewed Geoff, his approach was strikingly different. He started by focusing on where we were (the ex had been planning the divorce for months before I clued in so we were way behind and in a bad spot). Next, he asked me to make some tough choices and to be certain that those answers were what I really wanted. Once we were sure, he laid out an intelligent strategy, focusing on when to fight and when to compromise. At the end of the process, we didn't get everything, but [Geoff] delivered on everything that I said mattered for my family and me."
Clients rely on Geoff to assess their specific circumstances and goals, and then formulate and execute a winning strategy to achieve a desirable outcome for them and their families. An IT professional said, "I was very concerned that the time I spent building my career in the tech sector would hurt my chances of getting the equal custody arrangements I wanted and the time I knew my children needed with their mother. Geoff and his team outlined and delivered exactly what I needed to do to get the court to let me continue raising my kids and flourishing in my career."
Geoff's areas of practice include all aspects of complex family law matters, including divorce and complex custody litigation, child support, business valuation, property division and alimony issues. His clients involved in large business sectors, partnerships, the legal field and family-owned businesses routinely praise "the strategy, tactics, subject matter knowledge and understanding of the details of my business" he and his team employ to successfully represent their individual interests in property distributions and business valuation awards.
Geoff is a true problem-solver and understands the emotional turmoil his clients face. A prominent federal government finance executive notes, "[m]y divorce was a long, difficult, contentious mess. Geoff guided me through the whole process, though, answering every question and tirelessly advocating for me. There were so many twists and turns, but Geoff knew how to handle every situation. His strategic thinking and compassion were the keys to the success of my case. But he was more than just my attorney. Somewhere along the way, Geoff became a friend. He was always genuinely concerned for me on a personal level and took the time, aside from discussing my case, to just listen and help me cope with everything. I couldn't have found a better person to help get me through the last two years."
As part of helping clients achieve their desired outcomes, Geoff and his team negotiate property settlement, child custody, pre-nuptial, post-nuptial, grandparent visitation and modification agreements. In each matter, they take the time to listen, understand and formulate the best way forward for the particular set of circumstances and for the individuals. Geoff ensures each of his clients feels well-informed on how their case is progressing, and he has developed two blogs, MarylandDivorceHub.com and DCDivorceHub.com, as educational resources on the complex aspects of family law.
Recognizing that clients also win by staying out of the courtroom whenever possible, Geoff is trained and certified in Collaborative Dispute Resolution Practice, a method of handling family law matters in which the parties agree to work together to resolve their disputes out of court and without litigation. Additionally, Geoff is certified as a mediator and uses this training to represent his clients during the mediation process. Because of his skill and reputation, Geoff is frequently selected by local attorneys to serve as a neutral mediator in their cases.
To reduce cost for his clients, Geoff will often first try to resolve cases outside of a courtroom. However, if that is not an effective way forward, his clients can rely on smart and creative trial strategies that can deliver a win - even when faced with a less than favorable set of facts. "I knew I was in for a tough battle," one client recalls. "I was not perfect, but I knew that I deserved a fair settlement and the right to be with our children equally after my spouse fabricated a domestic violence incident to kick me out of the family home and gain leverage with her custody case. With immediate efforts, Geoff once again got me equal access to my children during the actual separation and long before the divorce case was resolved by the court. He creatively dealt with all of the parenting criticisms the other side raised during their attack of me -- including making the false allegations of domestic violence go away. Because of his courtroom skills, he got me a great property settlement and he returned to me the access to my children that I wanted and they needed."
Geoff is a trained and experienced Best Interest Attorney. He is regularly appointed by the Maryland courts to represent the needs of children in litigation. The courts select Best Interest Attorneys from a list of highly qualified, trained and experienced attorneys to provide minor children their own representation at trial. As a Best Interest Attorney, Geoff is trusted by the courts to make independent assessments of what is in a child's best interest and advocate for these assessments in court. One client recently commented, "Geoff served as my daughter's Best Interest Attorney in my custody case. Geoff matched and exceeded his title because all of his actions in the case were based on the best interests of my daughter. Prior to Geoff's involvement, I had a challenging relationship with my ex-wife. With Geoff's help, my ex-wife and I modified our co-parenting to ensure that we both had the best interests of our daughter with all of our interactions. I highly recommend Geoff to serve as a BIA."
Geoff regularly and successfully litigates statewide before Family Division magistrates and judges of the Circuit Courts of Maryland and the Superior Court of the District of Columbia in contested and uncontested divorce, custody, property division and financial support matters. His experience as a former Assistant Attorney General for the District of Columbia, where he worked in the area of child support establishment and enforcement, gives his clients an insider's view of the process and issues they now face. One client notes, "I have known and had dealings with Mr. Platnick for many years. He is a brilliant lawyer, a fantastic strategist, willing to resolve cases through mediation but kick butt in court if that is required, and in the final analysis, effective in achieving his clients' goals. One of the really great ones. No hesitation in recommending him."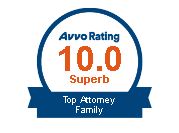 News
Publications
Professional & Community Affiliations
Co-chair, Bar Association of Montgomery County, Family Law Section
Co-chair, BAMC, Continuing Legal Education Committee
Member, American Bar Association
Member, Maryland Collaborative Law Association
Member, Collaborative Dispute Resolution Professionals Association
Barrister, American Inns of Court