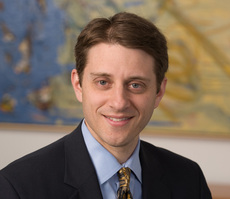 Simon M. Nadler
12505 Park Potomac Avenue
6th Floor
Potomac, MD 20854
Clients hire Simon Nadler because he provides practical advice in plain English. He efficiently and strategically prioritizes their legal challenges based on their specific business goals. Simon saves them time and money, provides them with a sense of predictability through constant and clear communications, and minimizes the likelihood of any pitfalls down the road. Most importantly, he does all of this with a laser-sharp focus on his clients' business objectives.
As a shareholder in the Business and Financial Services Department, Simon works closely with his clients on many different kinds of transactions and legal issues, including mergers and acquisitions, venture capital/angel investor financings, employee compensation plans and general corporate matters. He regularly counsels Boards of Directors and senior executives on a wide variety of day-to-day business and corporate issues.
Simon's significant transactional experience spans all aspects of corporate transactions, from negotiating and drafting the letter of intent, reviewing and completing the due diligence process, developing the purchase agreement and related agreements, including earn-outs and other contingent payments, and closing the transaction. He also has considerable experience working with start-up companies, including entity formation and structure, preparing agreements among partners, developing employment compensation agreements and bonus and stock option plans, and resolving disputes among business partners. For more mature companies, Simon helps clients negotiate their joint venture, distribution, marketing and license agreements.
A frequent lecturer, Simon has spoken before various organizations on business transactions, the formation and organization of companies, employment and compensation agreements and general corporate matters affecting the day-to-day business operations of companies. A graduate of the American University and The George Washington University Law School, he is a member of the Maryland, District of Columbia and Florida bars.
News
Events
Seminars & Speaking Engagements
Lecturer, Business Transactions and the Formation and Organization of Companies
Lecturer, Start Up Companies
Lecturer, Equity-Based Incentive Plans
Professional & Community Affiliations
Capital Camps & Retreat Center: Member, Board of Directors
Capital Camps & Retreat Center: Co-Chair, Strategic Planning Committee, Chairman, Camp Committee
Maryland State Bar Association, Business Law Section, Member
American Bar Association, Business Law and Science and Technology Sections, Member
Montgomery Soccer, Inc. (MSI): Coach of the Year, 2016