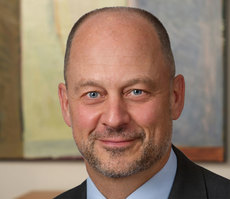 Mark J. Maier
12505 Park Potomac Avenue
6th Floor
Potomac, MD 20854
When clients hire Mark, they receive much more than excellent legal results. He delivers military, electrical engineering and business expertise to government contracts, commercial transactions, security and international trade. Mark's multi-faceted skills and experience enables him to efficiently get deals done, provide insightful solutions and help clients with:
Government Contracts: Winning prime and subcontracts, bid protests, classified programs and resolving disputes.
Technology Transactions: Increasing financial returns from technology, telecommunications, energy, data, trade secrets and intellectual property.
Regulations: Complying with FAR, HIPAA/HITECH, FISMA, GDPR, PCI DSS, NIST, FCC, DSS/NISPOM, FCRA, CFIUS, ITAR, EAR, FMS, OFAC, FEMA/DSCA, FirstNet and x911 requirements.
Security: Investigating, improving security and reducing risks from terror, cyber, insider and FOCI threats to physical assets, finances, privacy and data (PII, PHI, PCI, IP, TS, etc). Counseling on ECPA, SCA, NSL, FISA, CALEA and related activities.
A recently retired U.S. Army Colonel, Mark served in Iraq, Afghanistan and Europe in special operations, intelligence, homeland defense and communications units on Active Duty and in the Reserves. His last assignment was Army North's emergency preparedness officer for Maryland and he responded to domestic emergencies such as the September 11 Pentagon attack, Baltimore Riots and Ebola Crisis. Previously, he was the battalion commander of a tactical line unit, JSOC's task force J6 responsible for all C5ISR assets and a military systems integrator. Mark has substantial TS/SCI experience with IC platforms as a member of a SMU and SAPs.
Prior to his legal career, Mark was an electrical engineer and international business executive where he started a consulting business in Boston, provided regional expertise in Australia, harmonized U.S. products in Denmark and managed telecommunication QA teams across Europe.
Mark chairs the firm's Government Contracts and Technology Transactions Practices, co-chairs the Federal Communications Bar Association's Homeland Security and Emergency Communications Committee, chairs Montgomery County's Dickerson Area Facilities Implementation Group and is active in veteran programs.
CERTIFICATIONS
Security clearance information upon request
International Association of Privacy Professionals (IAPP) Certified Information Privacy Professional (CIPP) United States (US)
Certified Contracting Officer's Representative (COR)
Microsoft Certified Systems Engineer (MCSE)
REPRESENTATIVE MATTERS
Government Contracts - Technology:
Represented Graph Database Developer in the successful bid protest of a sole source award for the provision of large database products and services to a civilian agency.
Represented smartphone manufacturer in the successful protest of a DHS sole source purchase of smartphones. Obtained the inclusion of the client manufacture back into competitive consideration.
Government Contracts - Classified and General:
Represented large Government Contractor in the negotiation of multiple datacenter construction and operations for classified datacenter services to intelligence community agencies.
Represented classified government contractor in the successful intervention in opposition to a protest of a TS/SCI data exploitation contract and prevented additional awardees, reconsideration, and any other corrective action.
Represented benefits provider in the unwinding of a business purchase due to a denial of the novation request, including transferring employees, intellectual property, assigned contracts, ongoing business and capital assets.
Represented classified government contractor in the assessments, valuations, diligence, subcontractor disputes, alliance formation and development of market strategies for the provision of operational support and training services.
Government Contracts - Energy:
Represented multiple national and regional electricity services providers in the negotiation for the generation, transmission, distribution and sale of geothermal, bio steam, solar and wind energy to the U.S. Government under Marine Corp energy savings performance contracts (ESPC), Army multiple award task order contracts (MATOC), Navy power purchase agreements (PPA) and GSA area-wide contracts.
Represented energy grid operator in the counseling of energy resiliency, microgrids, security enclaves and proximity-based threat prioritization.
Represented nuclear, geothermal, biothermal and offshore wind companies in the contracting with the DOE's national labs to conduct research and development under agreements for commercializing technology (ACT), cooperative research and development agreements (CRADA), works for others (WFO) agreements and assistance agreements (AA).
Government Contracts - Utility:
Represented electricity and gas utility in the negotiation of a 50-year electricity and gas utility privatization contracts including creating new provisions with DLA governing system disposition and clawing back post-termination costs due to a BRAC closure.
Commercial Technology:
Represented international vehicle manufacturer in the negotiation of joint venture agreements, data acquisition and commercialization of new usage-based insurance services.
Represented U.S. telecommunications carrier in the negotiation and performance of a billion-dollar IT outsourcings in parallel with conducting a highly sensitive national security investigations and remediation of data security issues subject to DSS NISPOM compliance requirements under classified contracts. Negotiated intellectual property (IP) ownership and license rights.
Represented international ocean terminal operator in the design and implementation of a large automated container port logistics systems using RFID, OCR, GPS, and WiFi. Negotiated intellectual property (IP) ownership and license rights.
Telecommunications:
Represented smartphone manufacturer in the development and sales of new products compliant with FirstNet requirements operating over LTE, HF and satellite networks.
Represented aerospace and defense company in a settlement with the FCC and avoidance of forfeitures in connection with the transfer of spectrum as part of an M&A spin-off.
Represented multi-tenant REIT property owners across the country in negotiations for revenue shares, performance levels and voice, video and data services. Successfully closed dozens of service agreements and resolved performance disputes for issues such as demarcation points, must-carry, exclusivity and shared access.
Cybersecurity:
Represented international food and beverage provider to the airline industry in the creation, purchase, transition and certification of an in-flight Payment Card Industry Data Security Standard (PCI DSS) compliant system. Negotiated intellectual property (IP) ownership and license rights.
Counterterrorism Law Enforcement:
Represented provider of specialized services in its response to national security letters, counterterrorism activities and related compliance obligations under the USA PATRIOT, USA FREEDOM, ECPA, FISA and CALEA Acts.
International Trade:
Represented off-shore investment fund in the review and compliance with CFIUS requirements as part of its acquisition of a U.S. manufacturer of security products.
Represented weapons manufacturer in foreign military sales (FMS) requirements, investigations and compliance actions.
Represented international aerostructures manufacturer in its review and compliance with ITAR/EAR requirements as part of its potential purchase of a U.S. jet engine parts manufacturer.
Represented U.S. subsidiary of an Asian parent organization in the mitigation of FOCI risks and ongoing compliance with CFIUS and DSS requirements under a National Security Agreement (NSA) and a Special Security Agreement (SSA).
Represented U.S. telecommunications carrier in its core business outsourcing to an offshore provider.
News
Publications
"A Triple Threat to The Private Sector," SIGNAL (May 2017)
"End-to-End Network Reliability: Fact or Fluff?," Martindale.com, October 18, 2007
"Backdoor Liability from Internet Telecommuters," 6 Computer L. Rev. & Tech. J. 1, Fall 2001
"Affordable Internet Access for All Americans," 6 Rich. J. L. & Tech. 8, Fall 1999
"USAREUR Fiber Optic Policy in Support of Data Networks on U.S. Army Installations," United States Army Europe and Seventh Army, September 17, 1990
"Local Area Network Implementation Standard," United States Army Europe and Seventh Army, August 6, 1990
"Preventive Law Pointer: Tips for Reducing the Risk of Telecommuting," The Corporate Guide to Internet Law, Ch. 4 Aspen Law and Business, Michael Rustad & Cyrus Daftary
Events
Seminars & Speaking Engagements
Speaker, "CFIUS and FINSA: Hot Topics in 2016 LIVE Webcast," The Knowledge Group, June 2016
Speaker, "Delineating Federal and State Boundaries to Understand Compliance Responsibilities and Redundancies," FCC Boot Camp, American Conference Institute, June 2015
Moderator, Tysons Data Privacy and Security Forum, McGuireWoods LLP, June 2013
Co-presenter, EU Data Privacy and Security Conference, Client Seminar, Telecommunications Industry, June 2013
Co-presenter, "Data Privacy & Security for Power Utilities," Client Seminar, Energy Industry, February 2013
Speaker, "Challenges, Threats and Best Practices Relating to Data Protection," Client Seminar, September 2012
Co-presenter, "Data Privacy & Security: Update," Client Seminar, Defense Industry, April 2012
Co-presenter, "Data Privacy & Security: Update," Client Seminar, Telecommunications Industry, March 2012
Co-presenter, "Government Contracting: Overview and Recent Developments," Client Seminar, March 2012
Co-presenter, "Data Security & Privacy," Client Seminar, Telecommunications Industry, January 2012
Speaker, "Data Security and Privacy," Charlotte ACC, November 2011
Speaker, "Building Your Company for Growth and Successful Exit," 2010 Seminar Series, McGuireWoods LLP, January 2010
Speaker, "Contracting Trends to Lower Costs and Increase Efficiencies," Virginia Bar Association's Advanced Business Litigation Institute's 'The Year-in-Review', September 2009
Speaker, "Intellectual Property and Websites Issues," Annual Local Government Attorneys Spring Conference, April 2009
Speaker, "Practical Tips for Engaging and Disengaging from Technology and Business Process Outsourcings," Outsourcing Webinar, McGuireWoods LLP, June 2008
Speaker, "Intellectual Property and Websites Issues," Pennsylvania State University College of Engineering, University Park, October 2007
Speaker, "Intellectual Property for Engineers," Pennsylvania State University College of Engineering, University Park, November 2006
Professional & Community Affiliations
Homeland Security and Emergency Communications Committee Co-Chair, Federal Communications Bar Association
Chair, Montgomery County's Dickerson Area Facilities Implementation Group
Colonel, U.S. Army (Retired)