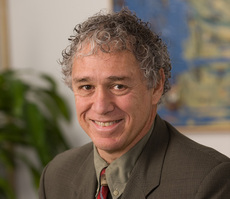 Michael J. Lichtenstein
12505 Park Potomac Avenue
6th Floor
Potomac, MD 20854
Michael Lichtenstein is a shareholder in the Litigation and Corporate Department and co-chair of the Bankruptcy and Creditors' Rights Group, who practices in the areas of workouts, bankruptcy litigation and commercial litigation. His practice includes retention as an expert witness, representation of financial institutions, creditors' committees, creditors, landlords, debtors and equity holders in Chapter 11 proceedings in more than ten states and in commercial litigation in state and federal courts. Mr. Lichtenstein has represented several telecommunications companies defense contractors, high tech companies and various furniture retail chains in large Chapter 11 proceedings with debts ranging from $25 to $400 million and has represented companies in a variety of industries in the purchase and sale of assets in bankruptcy proceedings.
Mr. Lichtenstein has represented banks, financial institutions and various creditors in commercial litigation involving contracts, securities, telecommunications, construction, commercial leases and trademarks. He has litigated in state and federal courts across the country and has argued several times before the United States Court of Appeals for the Fourth Circuit.
Prior to joining Shulman Rogers, Mr. Lichtenstein was a litigation and bankruptcy partner at Swidler Berlin, L.P. in Washington, D.C. He has received an AV Preeminent rating from Martindale-Hubbell, a recognition of excellence from both his fellow attorneys and the judiciary.
News
Publications
A Split Supreme Court Leaves Spousal Guarantees Up in the Air - Pratt's Journal of Bankruptcy Law, October 2016
Lifestyles of the Rich and Not So Famous in Bankruptcy Proceedings - Pratt's Journal of Bankruptcy Law, April/May 2016
Violating a Debtor's Discharge Injunction: Lender's Beware -The Banking Law Journal, October 2015
Can Consent Be Implied In A Sale Of Property Free And Clear Of Liens Under Section 363(F) Of The Bankruptcy Code? - Pratt's Journal of Bankruptcy Law, January 2015

Workouts and Forbearance Agreements - TSL Express, a product of the Secured Lender,

July 9, 2014

A Commercial Landlord's Damage Remedies in a Tenant's Bankruptcy Proceedings - Real Estate Finance Journal, Winter 2013/2014
Asset Sales and Structured Dismissals in Chapter 11 - Pratt's Journal of Bankruptcy Law, January 2014
Commercial Loan Officers' Authority to Bind a Bank - The Banking Law Journal, September 2013
Insolvency - Chapter 11 Reorganization or Liquidation for Businesses in the United States
Lawrope International , March, 2012
Disappointed Bidders Don't Have Standing to Appeal an Order Approving a Sale of Assets
XXXI ABI Journal 2, March 2012
What Are A Tenant's Rights When A Landlord Files For Bankruptcy? Real Estate Law Journal Summer, 2012 with Richard Goldberg
Service of Pleadings on Counsel under Bankruptcy Rules 7004, 9014 and 9010, American Bankruptcy Institute Journal, February 2011
The Treatment of IRUs in Bankruptcy Proceedings, In the Matter of Rural Health Care Support Mechanism WC Docket No. 02-60, July 15, 2010
Non-Dischargeability of Debts Under Section 523(A)(2)(B) of the Bankruptcy Code, The Banking Law Journal, June 2009
The Imposition of Constructive Trusts in Bankruptcy Proceedings (with Stephen A. Metz), ABI Business Reorganization Committee Newsletter, Volume 7, Number 2, 2008
The Payment of "Stub Rent" Under the Bankruptcy Code, Real Estate Law Journal, Fall, 2007
Bankruptcy Courts' Treatment of Severance Agreements Providing for Continued Payments to Former Employees, Business Law Brief, Fall, 2006
Assertions of Insolvency in Avoidance Actions to Rebut Financial Statements, American Bankruptcy Institute Journal, October, 2005
Settling the Law in the Circuits: Presenting Hearsay Evidence in a Preliminary Injunction Hearing, American Journal of Trial Advocacy, American Journal of Trial Advocacy, Fall 2005
How New Bankruptcy Code Changes Affect Tenants, Commercial Tenant Lease Insider, August, 2005
How New Bankruptcy Code Changes Will Affect You, Commercial Lease Law Insider, July, 2005
Service of Process on a Defendant's Counsel in an Adversary Proceeding, American Bankruptcy Institute Journal, June, 2005
Supreme Court Ducks Sovereign Immunity Question: A Recap of Circuit Conflicts, American Bankruptcy Institute Journal, July/August, 2004
Violations of the Automatic Stay: Void or Voidable, American Bankruptcy Institute Journal, May, 2004
Calculating a Landlord's Claim in Bankruptcy, Real Estate Law Journal, Fall, Volume 32, Number 2, 2003
Who Is An Insider For Voting Purposes in a Single Asset Chapter 11?, Bankruptcy Law and Practice, March/April, Volume 10, Number 3, 2001
The Treatment of IRUs in Bankruptcy Proceedings, Journal of Bankruptcy Law and Practice, November/December, Volume 11, Number 1, 2001
Events
Seminars & Speaking Engagements
Commercial Bankruptcy Presentation, Law School for the Public - Montgomery Community Media TV, January 13, 2016
"Chapter 11 Structured Dismissals - Viable Exit Strategy or Impermissable", October 28, 2014
"Commercial Lease Damages in Bankruptcy Proceedings", Maryland Bankruptcy Bar Association, February 26, 2014
"Exit Strategies in Chapter 11: Asset Sales and Structured Dismissals," The Twelfth Annual Spring Break Weekend, Maryland Bankruptcy Bar Association May, 2012
MICPEL, Advanced Real Property Institute, October 7, 2009 "Bankruptcy Brush Up: What to do when a landlord files?"
Recent Case Developments in Consumer and Business Bankruptcy Cases, The Tenth Annual Spring Break Weekend, Maryland Bankruptcy Bar Association
Chair, Loan Workout, Bankruptcy and Collateral Liquidation in the District of Columbia, Lorman Education Services
Professional & Community Affiliations
American Bankruptcy Institute, Member
Walter Chandler Inns of Court, Master
American Bar Association, Member
Maryland Bankruptcy Bar Association, Member
Maryland Bar Association