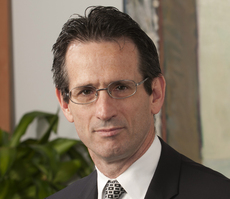 Kevin P. Kennedy
12505 Park Potomac Avenue
6th Floor
Potomac, MD 20854
Kevin Kennedy is widely known for his legal scholarship and tenacity and has many "wins" in large, complex cases. His clients appreciate his negotiation prowess and problem solving approach, tapping into his vast knowledge of deals to craft whatever restructure or complex settlement documentation is needed to shrink and eliminate disputes.
Kevin concentrates his practice in the representation of national and regional home builders and land developers, both residential and commercial, with a particular emphasis in real estate contract, land use, administrative and construction litigation and trials. He plays a dual role for many home builders clients, serving as both outside general counsel and litigation and dispute resolution/avoidance counsel. While keeping an active trial and litigation practice, Kevin is also conversant in real estate transactions, land use entitlements and municipal law for the various local jurisdictions (including "vested rights" and compensable government "takings") and actively consults with many of the firm's clients concerning real estate transactions, entitlements and contract documentation, with a particular view toward cost-effective deal point enforcement and litigation avoidance.
Kevin chairs the firm's home builder practice group, as well as the commercial litigation department and serves on the firm's 9-partner board of directors.
Professional & Community Affiliations
Bar Association of Montgomery County

Maryland National Capital Building Industry Association