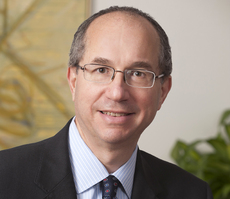 Paul Huey-Burns
12505 Park Potomac Avenue
6th Floor
Potomac, MD 20854
Clients, peers and regulators recognize Paul Huey-Burns as one of the nation's leading attorneys representing individuals and businesses under investigation for potential violations of the securities laws. He is an outstanding advocate, with a remarkable record of convincing the authorities to resolve investigations in ways that have minimal impact on his clients' businesses. In many situations, he has convinced those authorities to terminate investigations without any public actions against his clients. The Best Lawyers in America, Chambers USA, Washingtonian Magazine and other publications have recognized him as one of the nation's leading securities enforcement defense attorneys. More importantly, scores of his investment adviser, broker-dealer and public company clients attest to his skills.
His clients and peers recognize Paul because he has achieved superior results. This includes matters where he has been involved from the inception - when he has had the opportunity to participate in developing the investigative record - and where he has been retained after an investigation has reached the point that the authorities have notified a company or an individual of their intent to proceed with an enforcement action.
Paul is fiercely committed to his clients. Chambers USA notes that he is "admired for his subject matter expertise and responsiveness" and commends his "ability to communicate complex legal issues to non-attorneys in an easily understandable manner." Ethisphere Magazine has included him in its list of "Attorneys Who Matter," recognizing him for his work in securities compliance.
Paul's 35 years of experience include more than a decade at the SEC, with seven years as Assistant Director of Enforcement. For almost 20 years in private practice, he has successfully defended individuals and companies under investigation by the SEC, FINRA, the Department of Justice, State Attorneys General and other authorities. His winning strategies have quickly and cost-effectively concluded hundreds of matters involving allegations of financial fraud, misrepresentations and omissions in the offer and sale of securities, and insider trading. He conducts and successfully defends internal corporate investigations on behalf of boards of directors, special committees of such boards and individual officers and directors, and he advises companies on compliance and disclosure issues.
REPRESENTATIVE MATTERS
Investment Advisers, Mutual Funds and Hedge Funds
Achieved a remarkable result for an investment adviser and its senior officers in litigation where the SEC had alleged that the defendants had intentionally misrepresented the valuations of illiquid securities held in mutual fund portfolios.
Represented the advisers to several large fund complexes (and individuals associated with the advisers) in "market timing" investigations conducted by the SEC and the New York Attorney General, and convinced the government not to pursue actions against any of his clients.
Advocated successfully that the SEC should not pursue an action against a portfolio manager in an investigation involving "side-by-side" management of a hedge fund and mutual fund. The SEC withdrew its proposed action although it had advised the client that they were prepared to proceed.
Broker-Dealers
Persuaded the SEC and FINRA not to pursue actions against a major brokerage firm or any of the firm's associated persons in connection with investigations of the offer and sale by the firm's brokers of interests in a failed real-estate investment vehicle.
Successfully represented several national brokerage firms in connection with SEC and FINRA investigations concerning the firms' sales, trading, due diligence and supervisory practices, including practices relating to the sale of variable annuities.
Public Companies and Other Regulated Entities
Counseled a special committee of the Board of Directors of a regulated entity during an internal investigation of potential conflicts of interest by senior management. Reported to the full board and presented recommendations for resolving systemic issues that may have contributed to the situation.
Convinced the SEC to take no action in a high-profile investigation that raised novel and important issues concerning the use of social media by senior corporate executives.
Successfully defended several senior executives (including a senior lawyer associated with a leading investment bank and a senior risk officer of a major energy-trading firm) in SEC and DOJ investigations relating to the establishment of and accounting treatment of "special purpose entities" and "round-trip" transactions.
Convinced the CFTC to close an investigation of whether certain financial publications issued by a media company included commodities trading advice subject to regulation. (Paul has developed a substantial practice in this area, and advises a number of media companies on compliance with securities, commodities, and consumer protection law.)
News
Publications
International Law Views (April 2017)

IAA Newsletter Compliance Corner (August 2014)

"Do Anonymous Internet Postings Violate Regulation FD?", Securities Regulation + Law Report, 41 SRLR 417, (March 9, 2009).

"The SEC's Enforcement Program and Section 10A", Securities Regulation Law Journal, Vol. 29, Issue 2, (Summer 2001).

Paul is a regular contributor to Play By The Regs, a blog providing commentary and practical insights on broker-dealer regulation, compliance and risk management.