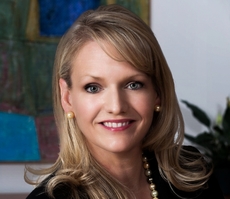 Lane Hornfeck
12505 Park Potomac Avenue
6th Floor
Potomac, MD 20854
Lane Hornfeck has been referred to as a "polite pit bull." A creative yet shrewd thinker, Lane distills complex legal and factual issues quickly and sets up the chessboard strategically to provide her clients with needed leverage to resolve disputes efficiently and cost-effectively, where possible, and to protect her clients' bottom line. Many of Lane's corporate clients rely upon her strategic advice and planning to guide them through complex bet-the-company litigation and overall risk management. In doing so, Lane has been recognized by her peers and has received the AV-Preeminent Rating from Martindale-Hubbell and named to the Super Lawyers Hawaii list.
Lane's commercial litigation practice focuses on complex business and corporate disputes, real estate and construction litigation, mechanic's lien litigation, mold litigation, hospitality-related representation, finance and fiduciary litigation (disputes involving trusts, estates, wills and probate), antitrust and trade practice litigation, class action defense, appellate litigation, and alternative dispute resolution, among others.
Of Counsel with Shulman Rogers, Lane is a member of the Commercial Litigation Group.
REPRESENTATIVE MATTERS
Secured defense summary judgment in consumer trade practice class action litigation seeking multi-million-dollar judgment and involving after-market car product producers.
Successfully assisted in resolving construction and design defects dispute involving over 20 construction and design defects and pervasive mold in high-rise hotel tower, resulting in sufficient recovery to remediate and repair entire building.
Secured defense verdict in less than one hour of deliberation in federal court jury trial involving ADA claim and use of a Segway on hotel property.
Secured appellate reversal of multi-million-dollar tort and punitive damages award involving tortious interference claims.
Successfully represented electrical utility provider through evidentiary hearing, defeating claim for injunctive relief involving removal of residential trees by area electrical utility provider.

News