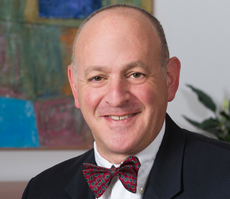 Andrew M. Friedman
12505 Park Potomac Avenue
6th Floor
Potomac, MD 20854
For more than 20 years, clients who are the subject of a government investigation have put their trust in Andrew Friedman. He has delivered successful results for scores of individuals and for some of the largest corporations in the United States in criminal and civil investigations and prosecutions. Andrew also guides businesses through litigation in an effective and efficient manner. Clients regularly cite his knowledge, personal attention, exceptional effort and his 24/7 availability when describing the reasons they recommend him.
Andrew defends companies and individuals during investigations involving antitrust, securities, foreign corrupt practices, banking law, hedge funds, export controls and contractor corruption. He has significant experience counseling individuals and corporations involved in congressional investigations, and he has defended clients under investigation by the U.S. Department of Justice, the SEC, the FCPA and the World Bank.
Clients rely on Andrew for guidance with voluntary disclosures to civil and criminal enforcement bodies, and to conduct complex internal investigations when they encounter possible compliance issues. He encourages companies to proactively take measures to bolster their ethics and compliance practices. Andrew views compliance programs and risk assessments as preventative medicine and has successfully avoided indictment for clients who called him before becoming the target of an investigation.
Andrew successfully litigates defamation and other First Amendment-related claims at both the trial and appellate level. He also counsels clients regarding antitrust issues that arise in the context of compliance programs, business relationships, trade association practices and pre-merger due diligence.
REPRESENTATIVE MATTERS
Securities-Related Matters
Defended an investment advisor to a hedge fund in criminal and SEC investigations and related civil litigation.
Defended individuals in investigations of some of the largest investment frauds in U.S. history.
Defended senior officers and board members of a technology company in a joint criminal/SEC investigation of alleged accounting improprieties, securities violations and fraud.
Defended a former telecom corporate officer in an SEC investigation of alleged accounting improprieties and securities violations.
Foreign Corrupt Practices, Export Violations and International Fraud and Corruption
Defended large corporations and individuals in investigations conducted by the U.S. Department of Justice, the U.S. Securities and Exchange Commission, the World Bank and the Export-Import Bank.
Successfully defended one of the largest energy corporations in the world in a multi-year FCPA Investigation.
Fraud/International
Served as lead counsel for a European telecommunications indicted for racketeering and fraud. Obtained dismissal of racketeering charge, then obtained acquittal on all remaining charges after a twelve-week trial.
Student Disciplinary Defense
Represented several students in higher education disciplinary and related criminal matters.
Speaks frequently at universities about student rights in disciplinary proceedings.
Health Care Fraud
Led a series of internal investigations of alleged Medicaid fraud for a national health care company. The client avoided criminal conviction via a deferred prosecution agreement and monitorship.
Environmental
Successfully avoided prosecution for alleged Clean Water Act violations on behalf of a large mining company.
Defended multiple coal mine operators in criminal investigations.
Financial Services/Money Transmitting
Successfully negotiated deferred prosecution agreement on behalf of national money transmitting company.
Suspension/Debarment
Successfully reversed government contracting debarment imposed on an international logistics company.
Government Officials
Represented a federal prosecutor in parallel investigations of alleged misconduct.
Government Oversight
Represented several clients in investigations by House and Senate committees.
Defamation/Libel/Slander
Persuaded owner of website to take down defamatory material.
Obtained print and online corrections from The Washington Post for a defamatory article about a corporate client.
Part of a team that obtained a published apology for defamatory ads about a corporate executive.
Experienced with SLAPP litigation and Communications Decency Act Section 230 defenses.
Antitrust
Defended an international airline, one of the world's largest international freight forwarders and an international ocean carrier in multi-year criminal investigations.
News
Publications
Seminars & Speaking Engagements
"Antitrust Compliance in the New Administration," D.C. Bar Sections (February 2017)
"Defending Individuals in White Collar Criminal Cases," D.C. Bar Sections (January 2017)
"E-Discovery Developments in Government Investigations 2015," Driven, Inc. Webinar (January 2016)
"Recent Developments in Corporate/White Collar Investigations and Prosecutions," DRI Annual Meeting (October 2015)
"Conducting Antitrust Audits as Part of an Effective Compliance Program," ABA Webinar (September 2015)
"Best Practices and the Representation of Individuals in White Collar Criminal Investigations," D.C. Bar Criminal Law and Individual Rights Section (September 2015)
Professional & Community Affiliations
District of Columbia Bar, Criminal/Individual Rights Section, Member
National Association of Criminal Defense Lawyers, Member