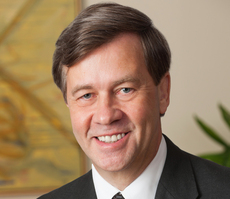 Russell Duncan
12505 Park Potomac Avenue
6th Floor
Potomac, MD 20854
Russell's repeated success on behalf of clients with serious issues before the Securities and Exchange Commission, the Department of Justice, and other regulatory or criminal authorities is based, in part, on his demonstrated willingness to litigate aggressively with these agencies. Clients, including public company CEO's, CFO's, general counsels, directors, and individuals facing government investigations and civil and criminal litigation identify Russell's skill, experience, and temperament as keys to his success in resolving their issues, often without recourse to expensive litigation.
Russell understands the tactics of prosecutors, regulators, and enforcers. He is the only attorney in private practice to have served as a senior trial attorney for the DOJ, the SEC, and the PCAOB. Working first as an Assistant U. S. Attorney in Washington, D. C., later as an Assistant Chief Litigation Counsel for the SEC, and most recently as an Assistant Director for the PCAOB, he has used those tactics in over five hundred matters.
For the past 15 years in private practice, Russell has used this experience to help hundreds of his clients successfully manage matters involving insider trading, the FCPA, financial fraud, accounting fraud, FDA violations, bribery, extortion, conspiracy, FINRA arbitration, the Investment Advisor Act, and government contract cases, including bid protests and debarment proceedings. Based on his recent experience at the PCAOB, Russell can provide insight into the PCAOB confidential hearings process, an assessment of the PCAOB investigation professionals, and guidance in complying with increasingly complex PCAOB-related issues.
Russell regularly consults with government contractors, public company executives, directors, financial advisors, and broker dealers on regulatory investigations and related litigation matters. He develops compliance programs to address issues before they become the subject of government investigations or private litigation. When investigations and litigations do occur, Russell consistently obtains successful results for his clients in criminal and civil matters.
Representative Matters
SEC Enforcement and Financial Services:
Convinced the SEC to dismiss its administrative proceeding against a multimillion dollar hedge fund after the SEC had filed its complaint.
Won summary judgment for a general counsel of a public company and dismissal of the law suit the SEC had filed in federal district court.
Convinced the SEC not to file charges against a CEO and his wife who the SEC previously had stated it intended to charge with insider trading. Entered the case after the SEC had sent clients a Wells notice and persuaded SEC to reverse its decision and end its investigation.
Won summary judgment for four directors of a public company in derivative securities litigation resulting from an SEC investigation.
Convinced the SEC staff to end its investigation without bringing any charges against a public company and its officers in an investigation of alleged financial fraud.
Won summary judgment in federal district court for a national investment advisor and its officers in a private securities class action litigation resulting from an SEC investigation.
Persuaded the SEC staff to end its investigation of a hedge fund without bringing any charges in the investigation of mortgage-backed securities.
Currently representing a financial advisor in a combined SEC and U. S. Attorney's office investigation.
White Collar and other Criminal Matters
Won acquittal in a federal district court trial for the president of a Midwestern company on charges of criminal fraud and conspiracy arising out of an FDA investigation.
Convinced U. S. Attorney's Criminal Division not to pursue its criminal investigation of a government contractor arising out of alleged false claims.
Obtained acquittal for government official in a state court trial alleging personal misconduct.
Currently representing an executive of a government contractor in combined DOJ and Antitrust criminal and civil investigation.
Currently representing a business owner in a DOJ criminal investigation.
Immigration Defense
Convinced federal government prosecutors to agree to probationary sentence for individual involved in bringing illegal workers into the United States.
Government Contracts
Convinced the U. S. Attorney's office not to intervene in a whistleblower suit and subsequently obtained dismissal of the private whistleblower action against a government contractor in an alleged civil billing fraud investigation.
Successfully represented a government contractor in arbitration hearing and obtained a multi-million dollar return for the client.
Convinced U. S. Attorney's Civil Division not to bring false claims case against a government contractor.
News
Publications
Seminars & Speaking Engagements
"Dodd-Frank and the New SEC Whistleblower Program," The National Law Journal Breakfast Series, April 2011
"Dodd-Frank and the Future of Securities Litigation," American Constitution Society National Convention, June 2011
Russell has appeared on CNN, MSNBC, and FOX discussing securities law and white collar issues and has been quoted in the Wall Street Journal, New York Times, Washington Post, Bloomberg, the National Law Journal, and the Legal Times