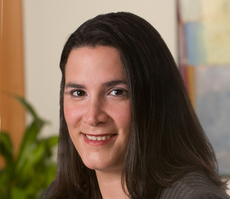 Meredith "Merry" Campbell
12505 Park Potomac Avenue
6th Floor
Potomac, MD 20854
Meredith ("Merry") Campbell serves as a business advisor to local, national and global clients who look to her for counsel on managing their most important asset -- their employees. She has helped clients successfully resolve workplace-related issues while maintaining a positive and productive workplace. She finds solutions that allow employers to meet business commitments and preserve hard earned reputations as highly desirable places to work and as valued members of the communities in which they operate.
Clients appreciate Merry's proactive advice on employment agreements and handbooks, workplace harassment issues and training programs, performance management, reductions in force, FLSA and wage/hour compliance, independent contractors, social media and other aspects of the employment relationship. Many clients have remarked on Merry's ability to not only give them sound advice, but her talent for advising them on the best way to implement that advice into their specific organizations in often challenging organizational circumstances and in a competitive business environment.
She has delivered exceptional results for manufacturing, technology and services employer-clients, including family owned businesses, local and regional companies, and national and multi-national corporations in all phases of employment law. She regularly handles equal employment litigation, wage and hour litigation, the protection of confidential and proprietary business information and enforcement of restrictive covenants.
Merry's practice also includes representation of management in dealings with labor unions and the NLRB. She represents clients with bargaining units ranging from a handful to hundreds of employees. She has helped clients defeat union campaigns and defend against ULP's, but she also understands that dealing with a union means creating a long-term relationship in which you need to know how to pick your battles. She has worked with clients in several industries and work environments -- including clients subject to the Service Contract Act (SCA) -- and she regularly negotiates collective bargaining agreements that allow her clients to maintain workplace harmony while preserving management rights.
After obtaining her law degree from Harvard and starting her career with an international law firm, Merry returned home to Montgomery County, Maryland. She is the Chair of the Shulman Rogers Employment and Labor Practice Group, and has been quoted in BusinessWeek, The Washington Post and other respected publications. She also is a published author for Thomson Reuters as well as her own employment blog, LegalSolutionsAtWork.com.
REPRESENTATIVE MATTERS
Successfully defended an employer in a jury trial brought by the EEOC, where the EEOC claimed that a former employee was subject to a sexually and racially hostile environment. After a 7 day trial, the jury found in favor of Ms. Campbell's client and denied the EEOC's claims.
Investigated allegation of workplace harassment and advised client on how to avoid future liability.
Represented management in a successful campaign to defeat a union election.
Persuaded the Department of Labor (DOL) to significantly reduce fines and settlement obligations assessed in connection with an FLSA audit.
Successfully defeated harassment allegation on summary judgment that was affirmed on appeal to the Fourth Circuit Court of Appeals.
News
Publications
Events
Seminars & Speaking Engagements
Guest Lecturer on Employment-Related Issues for American University Washington College of Law
Professional & Community Affiliations
Bar Association of Montgomery County, Employment Law Section co-Chair
Member, Maryland Chamber of Commerce Employment Issues Committee
Member, Society for Human Resource Management (SHRM)
Member, Maryland State Bar Association