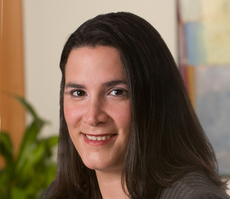 Returning home to Rockville after obtaining her law degree from Harvard and starting her career with a large, international law firm, Ms. Campbell is an experienced advocate who counsels both local and national employers. Co-Chair of the Firm's Employment and Labor Practice Group, Ms. Campbell's practice focuses primarily on the representation of management in all phases of employment law, including equal employment litigation, wage and hour litigation, the protection of confidential and proprietary business information, executive compensation and enforcement of non-competition, non-solicitation, and other restricted covenants.
Often, Ms. Campbell's focus is counseling clients on the best options for avoiding and successfully resolving litigation. She writes employment agreements, employee handbooks and regularly counsels employers concerning workplace harassment issues and training programs, performance management, reductions in force, Fair Labor Standards Act (FLSA) compliance, independent contractors, social media, and other aspects of the employment relationship.
Ms. Campbell has a proven track record in those situations where litigation is unavoidable. As one example, she successfully defended an employer in a federal jury trial brought by the EEOC.
Ms. Campbell's practice also includes representation of management in dealings with labor unions and the National Labor Relations Board. She has represented clients in all stages of union interaction - from avoiding union campaigns to negotiating collective bargaining agreements, including agreements compliant with the Service Contract Act (SCA). She has also dealt extensively with the NLRB and has defended clients against unfair labor practice charges and related matters.
Ms. Campbell also has assisted educational institutions in auditing and amending Family Educational Rights & Privacy Act policies, as well as drafting FERPA notices and waivers to ensure compliance with the Act.
Ms. Campbell is admitted to practice in Maryland and the District of Columbia. She has been quoted in Business Week and other respected publications, and has authored a chapter on telecommuting for Thomson Reuters.
News
Publications
"Understanding the Legal Risks of Telecommuting" a mini-book published by Aspatore, a Thomson Reuters company
Events