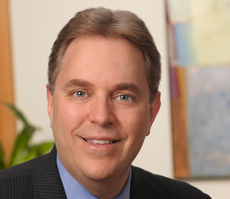 Geoffrey S. Platnick
12505 Park Potomac Avenue
6th Floor
Potomac, MD 20854
Geoffrey S. Platnick is a Shareholder in our Commercial Litigation and Family Law practice groups. Geoff's areas of practice include complex family law matters, including divorce and litigation, complex custody litigation, pre-nuptial agreements, post-nuptial agreements, separation agreements, child support and alimony issues, property distribution and valuations, grandparent visitation, contempt/enforcement actions, modification actions, and domestic violence matters. Geoff regularly litigates before Family Division masters and judges of the Circuit Court of Maryland in contested and uncontested divorce, custody, and support matters.
Geoff's experiences and training provides him an insightful perspective into the field of family law and its complex needs. Geoff is trained and certified in Collaborative Law Practice, a method of handling family law matters in which the parties agree to work together to resolve their disputes out of court and without litigation. Geoff is a member of the Collaborative Dispute Resolution Professionals, www.collablawmaryland.org, and the Maryland Collaborative Law Association, Inc., www.marylandcollaborativelaw.com. Geoff has also been trained and certified as a Mediator through MICPEL. Additionally, Geoff is a trained mediator and regularly represents clients during the mediation process.
A graduate of the University at Buffalo Law School, State University of New York, Geoff is licensed to practice law in the State of Maryland, the District of Columbia, and United States District Court of Maryland. He is also an active member of the American Bar Association, the Maryland Collaborative Law Association, the Montgomery County Collaborative Law Association, the Maryland State Bar Association, the Bar Association of Montgomery County, and the County's Family Law Section of the Bar; and, he Co-chaired the Association's Continuing Legal Education Committee of the County's Family Law Section of the Bar for two years and was the Co-Chair of the Montgomery County Bar Association Family Law Section for the 2009-2010 year.
Geoff has been recognized by Super Lawyers magazine as among the Rising Star attorneys in Maryland for the past several years. He has been named as a Montgomery County Bar Leader for 2012, and is an active Board of Trustees member for The Treatment and Learning Center, a non-profit dedicated to improving the lives, and expanding possibilities, for individuals with special needs.
Prior to joining the firm, Geoff was a Senior Associate for the prominent domestic relations firm of Strickler, Sachitano & Hatfield, P.A. He is also a former Assistant Attorney General for the District of Columbia, where he worked in the area of child support establishment and enforcement.
News
Professional & Community Affiliations
Co-chair, Bar Association of Montgomery County, Family Law Section
Co-chair, BAMC, Continuing Legal Education Committee
Member, American Bar Association
Member, Maryland Collaborative Law Association
Member, Collaborative Dispute Resolution Professionals Association
Barrister, American Inns of Court