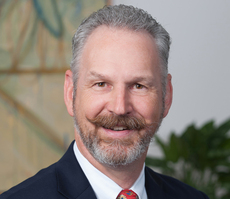 Hadrian N. Hatfield represents clients in litigation and appeals of family law cases in the courts of Maryland and the District of Columbia. Mr. Hatfield has an AV rating from Martindale Hubbell and is a Fellow of the American Academy of Matrimonial Lawyers (AAML) and of the International Academy of Matrimonial Lawyers (IAML). He is fluent in French and focuses part of his work on international divorce issues. Washingtonian Magazine, Super Lawyers, and Best Lawyers all have recognized Mr. Hatfield repeatedly as among the Maryland and District of Columbia top family law practitioners.
Mr. Hatfield represents many clients who are in mediation, and in addition is himself an accomplished mediator. He has made private mediation part of his practice for over fifteen years, including mediation of international divorce and Hague Convention issues. Mr. Hatfield participated in the pilot ABA International Family Mediation training in 2013. He is also a member of the Maryland Program for Mediator Excellence (MPME), the Maryland Council for Dispute Resolution (MCDR), and a founding member of the Collaborative Divorce Association, Inc. in Montgomery County, Maryland.
Mr. Hatfield participates in the District of Columbia Bar Family Law Section and Maryland State Bar Association (MSBA), where he served on the Family and Juvenile Law Section Council (from 2002 through 2005 and from 2009 through 2012). Mr. Hatfield devotes substantial time to the Bar Association of Montgomery County, where he was Co-Chair of the Family Law Section during 2001-2002. He has served on the Executive Committee (2006-2008 term) and the Legislative Committee. He is a member of the Montgomery County Divorce Roundtable (President 2008-2009), and of The Counsellors in Washington, D.C.
Mr. Hatfield is an active member of the American Bar Association, Family Law Section, where he co-chaired the International Law Committee in 2004 and has organized and presented continuing legal education seminars on a variety of topics to a national audience of family-law attorneys. He also regularly teaches continuing legal education programs for the Maryland State, District of Columbia, and Montgomery County Bar Associations.
Mr. Hatfield has written articles for publication on a variety of family law topics, including international aspects of divorce.
REPORTED CASES
Bonfiglio v. Fitzgerald, 197 Md. App. 327, 13 A.3d 812 (2011).
News
Publications
"MFLV - Pre-Nuptial Agreements Receive Boost', April 2014
"Growth Spurt Hits International Law Related to Children", Maryland Bar Journal, January 2012
"Maryland's New Child Support Law", Family Law News, MSBA Family and Juvenile Law Section Council, March 2011
"Wading Into Deep Water-The U.S. Supreme Court Addresses International Family Law- Abbot v. Abbot", Family Law News, MSBA Family and Juvenile Law Section Council, September 2010
"You've Come a Long Way Baby Boomer!", Maryland Bar Journal, January/February, 2009
"Private International Law Concepts in Divorce", American Journal of Family Law, Vol.19, No. 2, Summer, 2005
"The New Rules on Access to Court Records", Family Law News, Maryland State Bar Association, Family and Juvenile Law Section Council, December 2005
"International Aspects of Divorce", Maryland State Bar Association, Bar Bulletin, September, 2001
Events
Seminars & Speaking Engagements
Hide the Baby - International Relocation and Child Abduction Issues, AAML Maryland Chapter, Eighteenth Annual Symposium on Family Law, Ellicott City, MD November 11, 2013
International Mediation: What Makes It Different?, ABA Section of Dispute Resolution, 2013 Spring Conference, Chicago, IL, April 4, 2013
International Mediation: Logistics, Language, Cultural Dynamics, and Foreign Law, MSBA Annual Meeting, Ocean City, MD, June 14, 2012
The Spy Who Loved Me: When Divorce and Social Media Collide, BAMC Law Day Conference, Rockville, MD, May 18, 2012
Hot Tips/Topics in Family Law - The Do's and Don'ts of Pre-Nuptial Agreements, Maryland State Bar Association., Annapolis, Maryland, March 2, 2012
French American Legal Forum - What's New in France - U.S. Family Law, Potomac, Maryland, February 16, 2012
Pre-Marriage and Post Marriage...from Pre-Nuptials to Divorce Planning and Considerations, Society of Financial Service Professionals, National Chapter, Winter Meeting, January 18, 2012
Divorce Tax Workshop, Maryland State Bar Assn., December 8, 2011
International Abduction/Relocation, Bar Association of Montgomery, Co., Md., November 29, 2011
Cross Border Disputes: Mediating International Custody, Relocation and Child Abduction, American Bar Association, ADR Section, Spring 2011 CLE Conference, Denver, CO. April 13, 2011
Cross Border Disputes: Mediating International Custody, Relocation and Parental Kidnapping, MACRO Convention, December 10, 2010
Tax Planning for Separation and Divorce, American Association of Attorney -CPA Fall Meeting, Chicago., IL., November 5, 2010
Hide the Baby - Jurisdiction in Parental Kidnapping Cases, Bar Association of Montgomery County, Maryland, Family Law Section, April 15, 2010
ADR Approaches in Family Law, Bar Association of Montgomery County, MD, October 23, 2007
Winning Ways at Trial, MSBA - MICPEL, September 15, 2006
Guardian Ad Litem Training, Bar Association of Montgomery County, MD, November 9, 2005
UCCJEA - What a Difference an E Makes, MSBA - MICPEL Hot Tips for the Family Law Practitioner, 2005
International Divorce Issues, Bar Association of Montgomery County, MD, Family Law Section, November 17, 2004
Mediation Tools for the Custody Litigator, American Bar Association, Family Law Section, Annual Meeting CLE Conference Hot Tips Program, Atlanta, GA, August 8, 2004
Program Producer, Jet-Set Divorce: Issues for a Borderless World, American Bar Association, Family Law Section, Spring 2004 CLE Conference, San Juan, PR, April 30, 2004
Program Producer, U.S. - Canada Transborder Divorce Issues, American Bar Association, Family Law Section, Fall 2003 CLE Conference
Rita Rosenkrantz Basic Family Law Training, Bar Association of Montgomery County, MD, Family Law Section, 2002, 2005-Present
Demonstrative Evidence of Tracing, Bar Association of Montgomery County , MD, Family Law Section, May 4, 2001
Family Law Around the Beltway, D.C. Bar Family Law Section, June, 2000 and 2001
Maryland Divorce law Seminar, Montgomery County Commission for Women, 1997-1999