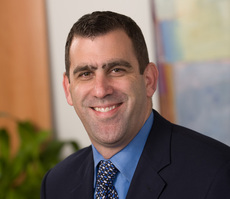 Scott Museles is Chairman of the Firm's Business and Financial Services Department and of the Firm's Securities Practice Group.
Mr. Museles is an experienced business lawyer who emphasizes a pro-active, results-oriented style of practice. His diverse experiences as an attorney with the U.S. Securities and Exchange Commission, Vice President and Deputy General Counsel of a NASDAQ-listed company and Of Counsel with a large, international law firm provide him with a unique perspective in advising his private and public company clients.
He counsels early-stage and mature private companies, small-cap and micro-cap public companies, placement agents and investment banks, and investment fund sponsors on a wide range of transactional and business law matters. His practice emphasizes PIPE and APO transactions and other public and private placement offerings, mergers and acquisitions, angel and venture capital transactions, private equity and real estate fund formation, reverse mergers, roll-ups, SEC and state securities blue sky compliance, corporate governance and general corporate law.
Mr. Museles has counseled clients on business transactions and general corporate matters in a wide variety of industries, including technology, biotechnology, medical device, real estate, business services, retail, aviation, sports and entertainment, restaurant, alternative energy and specialty contracting.
For his clients that do not have in-house legal counsel, Mr. Museles often serves as the client's "outside general counsel." In this capacity, Mr. Museles often takes a leadership role in managing his clients' legal matters, focusing on effective and efficient solutions that are consistent with his clients' business objectives.
Prior to joining the Firm as a Shareholder, Mr. Museles served as Of Counsel in the Business and Finance Practice of Morgan, Lewis & Bockius, LLP, located in the Washington, D.C. office. He also served as Vice President and Deputy General Counsel of publicly traded Building One Services Corporation, a company that Mr. Museles advised in connection with its $525 million IPO when it was called Consolidation Capital Corporation. While with Building One, the company acquired more than 50 businesses with aggregate revenues exceeding $1.6 billion in less then 3 years and ultimately merged with another large, publicly traded consolidator. Mr. Museles was also a co-founder of Emerging Capital LLC, a specialized merchant-banking firm focused on providing merger and acquisition, capital formation and financial advisory services with a focus on industry consolidation transactions.
Mr. Museles began his career as an attorney-advisor at the U.S. Securities and Exchange Commission in the Division of Corporation Finance, where he worked on IPOs, mergers and other securities regulatory matters for companies in the investment banking, securitization, gaming, hotel, restaurant and leisure industries.
News
Publications
"Reeves v. Ernst & Young: To Be or Not To Be a Security", Catholic University Law Review, Volume 40, No. 3
New SEC Disclosure Proposals Require Public Companies' Attention, Legal Opinion Letter, Washington Legal Foundation, Vol. 12, No. 18, 2002