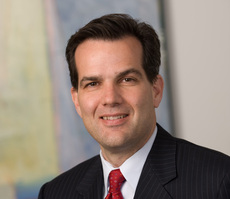 Mr. Moore is a member of both the Litigation and Real Estate Departments at Shulman Rogers and maintains a sophisticated real estate and broker practice. He is the Chair of Shulman Roger's Landlord-Tenant Practice Group and former Chair of the Montgomery County Landlord-Tenant Commission. He is licensed in all three metro-area jurisdictions (Maryland, Virginia and the District of Columbia) where he has litigated numerous cases at the state, federal and administrative levels.
Mr. Moore has successfully litigated complex contract disputes involving property contamination and defects, mortgage fraud, ADA issues, broker misconduct and premises liability. Over the last several years Mr. Moore has successfully defended several large premises liability, contamination and defect claims and has obtained several million dollar verdicts for unpaid and accelerated rent.
Mr. Moore's broad array of clients include national and regional commercial and multi-family residential property owners, management companies, lenders and brokerage firms. Because of Mr. Moore's broad litigation experience, legal knowledge and his work with local and state governments, a large part of his practice is devoted to assisting clients in complying with complex state, local and federal laws to avoid potential civil and regulatory claims. His substantial experience with pre-trial tactics, emergency remedial proceedings and alternative dispute resolution has allowed him to quickly and efficiently resolve costly litigation matters.
Seminars & Speaking Engagements
2012 Advanced Real Property Institute
Maryland State Bar Association.
"Drafting Leases That Work for Landlords When Tenants Don't Work Out."
Virginia Landlord Tenant Law - Sterling Education Services
Reston, Virginia April 26, 2012
"Leases, An Ounce of Prevention."
Virginia Landlord Tenant Law - Sterling Educational Services
Alexandria, Virginia September 12, 2012
"Landlords' and Tenants' Obligations"
Landlord and Tenant Law in Maryland, Lorman Education Services - 2007, 2008, 2009
Premises Liability Suits - How to Prevent Them and How to Win Them - Montgomery County Bar Association - May 2008
Minimizing Liability in the Real Estate Broker-Client Relationship - NBI, Virginia 2008
Virginia Landlord Tenant Law
Maryland Residential Evictions, National Business Institute - 2008
Professional & Community Affiliations
Chair - Montgomery County Landlord Tenant Commission, 2006 - 2011
Vice President and Site Coordinator, Encounter The Gospel of Life
Former President, Holy Name Society, Holy Rosary Church
Member of St. Raphael's Parish Finance Committee
Active member of AOBA's Maryland and Virginia Legislative Committees