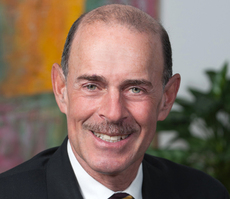 A shareholder in the firm, Howard Ross is a seasoned business lawyer who has counseled clients on a variety of corporate and commercial transactions for more than 30 years.
Mr. Ross has substantial experience in advising clients that are starting a business, expanding their business through mergers and acquisitions, and selling their business. Focusing on business planning, finance, real estate and tax matters, it is common for Mr. Ross to serve as general counsel for the life of his client's business.
Mr. Ross legal and business experience was enhanced by his serving as an Acquisitions Director, and subsequently as Corporate Secretary and General Counsel, for a public company based in New York.
A third generation Washingtonian with deep roots in the community, Mr. Ross is active in local community and charitable events. He was recently appointed to serve on the Council of Advisors for the Jewish Community Center of Greater Washington.
News
Seminars & Speaking Engagements
Lecturer, corporate and tax issues, National Conventions of the Messenger and Courier Association of America
Lecturer, corporate practice, Georgetown University Law Center
Professional & Community Affiliations
Council of Advisors, Jewish Community Center of Greater Washington
Board of Directors, Safety Enterprises, LLC(Medical Devices)
Board of Directors, Breakers Boutique Resort (Condominium, Myrtle Beach, South Carolina)
Volunteer Teen Tutor, Taylor Square
Affordable Housing Project, South Arlington Virginia