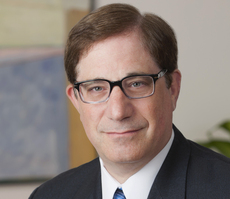 Mr. Tilles is Chairman of the Firm's Telecommunications Department and the Firm's Entertainment Practice Group. He is counsel to numerous entities in the private radio, internet and entertainment industries. His breadth of work includes representing PCIA, a major telecommunications trade association. On behalf of PCIA and other clients, Mr. Tilles has participated in every FCC proceeding involving the private land mobile radio industry since 1984. In addition, he represents hundreds of public safety agencies (States, Counties and Cities), transit systems, Specialized Mobile Radio (SMR) operators, private system users (including major airlines and utilities), tower owners and radio manufacturers.
Mr. Tilles has represented entities in regulatory proceedings, licensing, leasing and telephone interconnection disputes, as well as business transactions. In that capacity, Mr. Tilles has represented the seller in transactions valued at over $500 million. Presently, Mr. Tilles is representing over 200 public safety licensees in the 800 MHz "rebanding" negotiations with Nextel, and he was part of the committee that drafted the so-called "Consensus Plan," the template for the FCC's decision in the matter. Mr. Tilles is actively involved in the FCC's "narrowbanding" proceeding, having authored the concepts for a variety of narrowbanding rules.
Mr. Tilles has been involved in the radio industry since the age of 16, and majored in Radio, Television & Film at the University of Maryland. After graduating from Catholic University's Columbus School of Law in 1982, Mr. Tilles began representing radio broadcasters with the Washington, D.C. law firm of Hayes & White. He joined Meyer, Faller, Weisman & Rosenberg, P.C. in 1984, and began utilizing his background in radio to help advance the interests of land mobile radio clients, internet service providers and technology companies by bringing technical understanding to legal issues. The Firm merged with Shulman Rogers in 1998.
Mr. Tilles is Chairman of the Narrowbanding and 800 MHz Rebanding Committees for the Joint Council on Transit Wireless. On behalf of the Joint Council and commuter railroads, Mr. Tilles is the leading advocate of efforts to allocate spectrum for commuter railroads to implement Positive Train Control ("PTC").
Mr. Tilles utilizes his background as a former musician in his representation of a variety of entertainers. In this capacity, Mr. Tilles has negotiated recording and representation agreements and consulted with clients on copyright and trademark issues. As a result, Mr. Tilles has received appreciative mentions in a number of albums by several musicians.
Mr. Tilles is a frequent speaker at trade shows for both the land mobile and internet industries, and has served as a column writer and regulatory consultant for a variety of trade publications, including Urgent Magazine (formerly Mobile Radio Technology Magazine). A former college adjunct professor, he is on the Board Of Trustees of Capitol College (an engineering college in Maryland), is co-counsel for the Radio Club of America, and serves on the APCO Spectrum Management Committee.
News
Events
Seminars & Speaking Engagements
Mr. Tilles has been a featured speaker for many years at the annual International Wireless Communications Expo.
Mr. Tilles concieved and was the lead presenter for the Penton Media "800 MHz rebanding Seminars", which took place across the country.
Mr. Tilles is a featured speaker at numerous APCO and other land mobile trade shows.
Case Studies
Professional & Community Affiliations
IWCE Advisory Committee, Member
Radio Club of America, Member
Federal Communications Bar Association, Member
Spectrum Committee - APCO International, Member
Entertainment and Sports Law Committee - Maryland Bar Association, Member